Why our Tattoo Balm
Aftercare made easy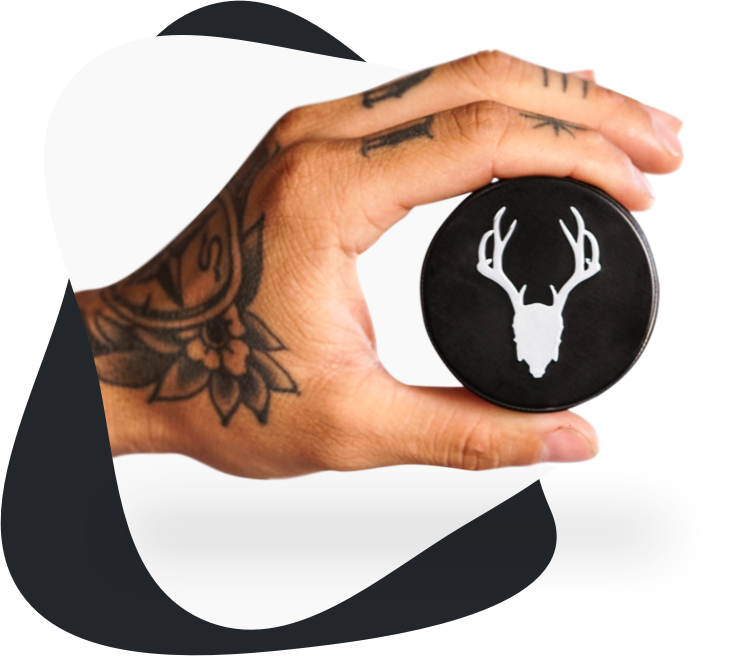 Why our Tattoo Balm
Aftercare made easy

Electrifies Your Tattoo's Presence
Makes tattoos vibrant

Moisturizes and Nourishes
Natural healing to replenish your skin

Keeps Your Tattoos Healthy
Revitalize your tattoo's canvas

Hydrates and Restores
Refresh and renew your skin
Why our SPF 30
Aftercare made easy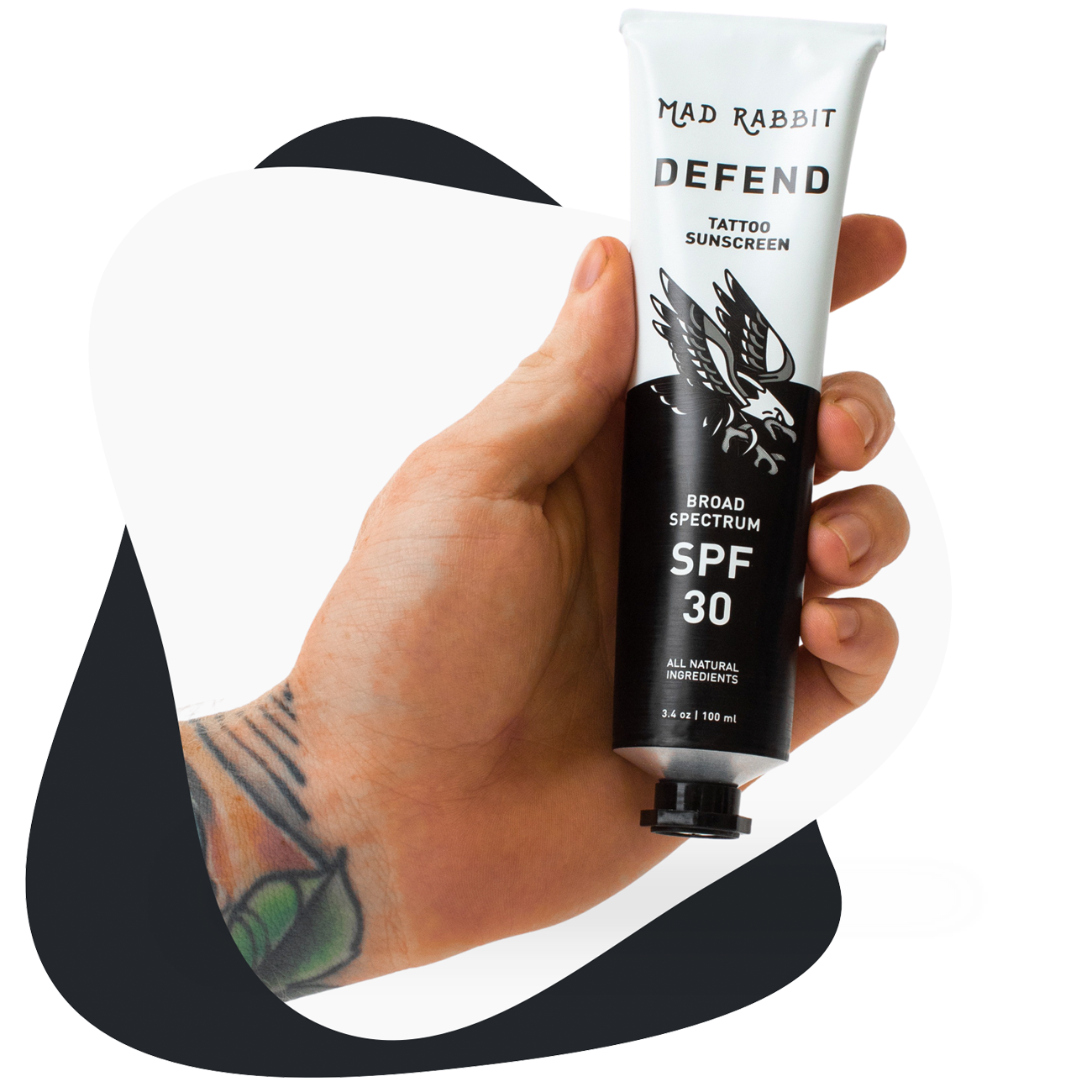 Why our SPF 30
Aftercare made easy

Shields Your Skin From the Sun
Protects against harsh UV rays

Fights Premature Aging
Rejuvenates skin and improves elasticity

Prevents Skin Discoloration
Revitalize the skin surrounding your tattoo

Targets Fading
Eliminates fading and muted color
Why our Soothing Gel
Aftercare made easy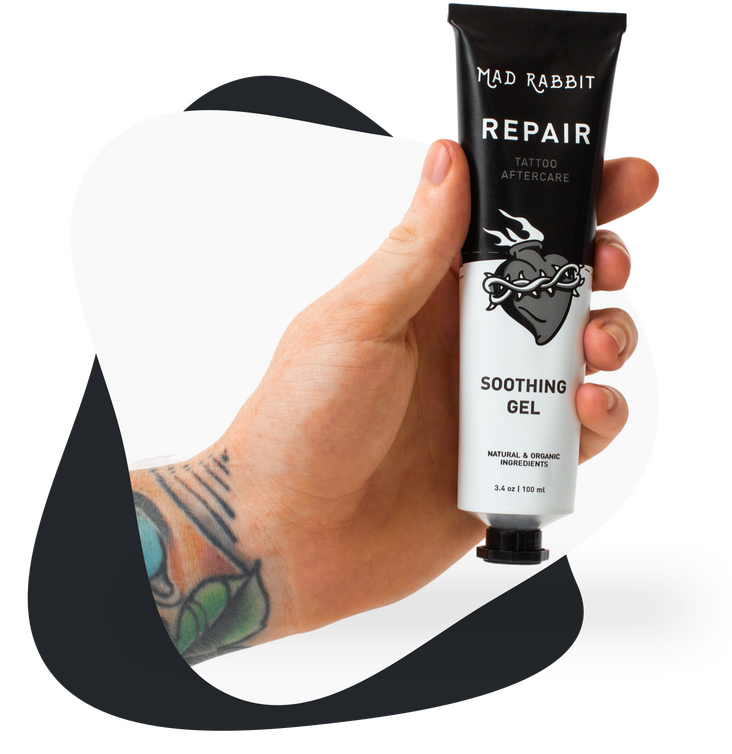 Why our Soothing Gel
Aftercare made easy

Repairs Damaged Skin
Strengthens skin cells and boosts regeneration

Soothes Skin After Session
Cools and comforts exposed area post session

Gentle on Sensitive Skin
Strengthens skin with a soft touch

Promotes Relief and Restoration
Fights ink loss and unwanted irritation
The Mad Rabbit Difference
Real Tattoos - Real Results
The Mad Rabbit Difference
Real Tattoos - Real Results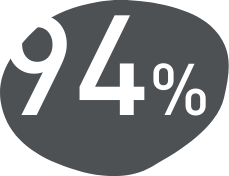 Reported product helps to preserve the tattoos' depth.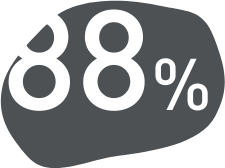 Reported tattoos' contrast appears more vibrant.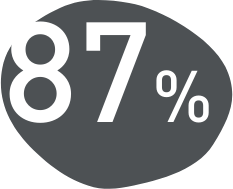 Reported tattoos' appear more intense.
BEFORE
AFTER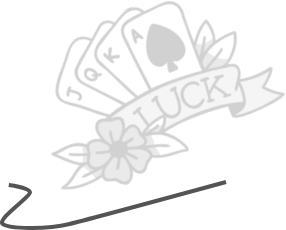 Protect Your Living Canvas
Everything you need for your tattoo aftercare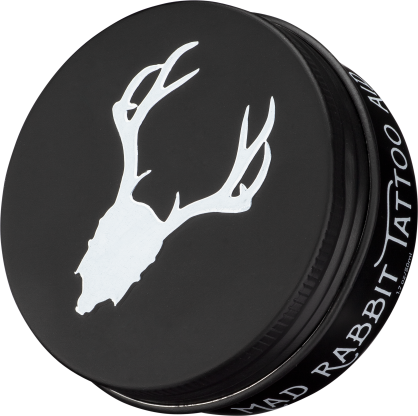 The balm you all know and love. Apply daily to keep your tattoos looking vibrant, and nourished for years to come.
Subscribe & Save 25%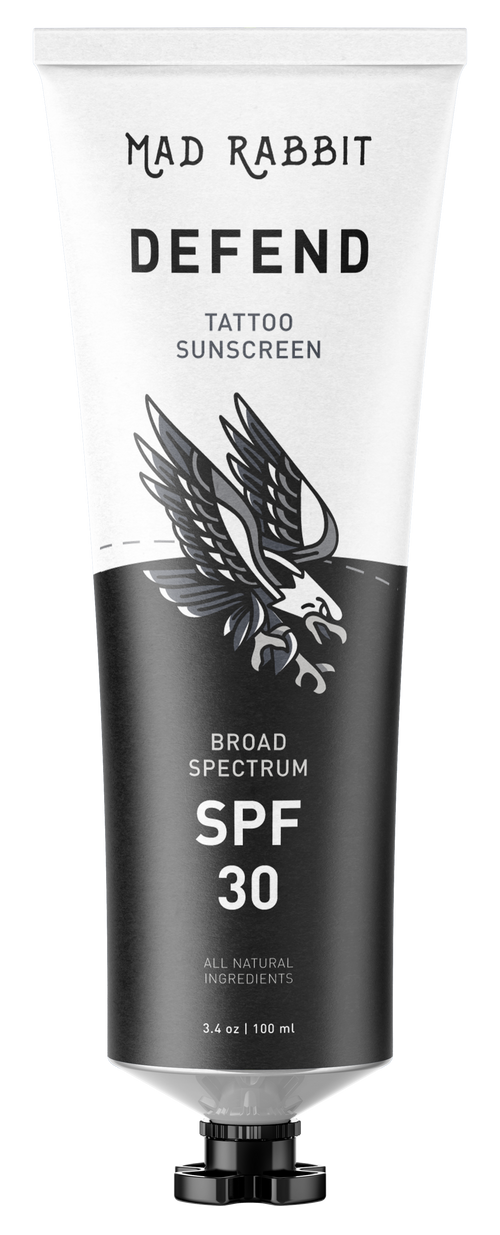 All tattoos are susceptible to sun damage. Protect your ink with our all-natural sunscreen before stepping out under harmful UV rays.
Subscribe & Save 25%
Check Out Our Essential Sets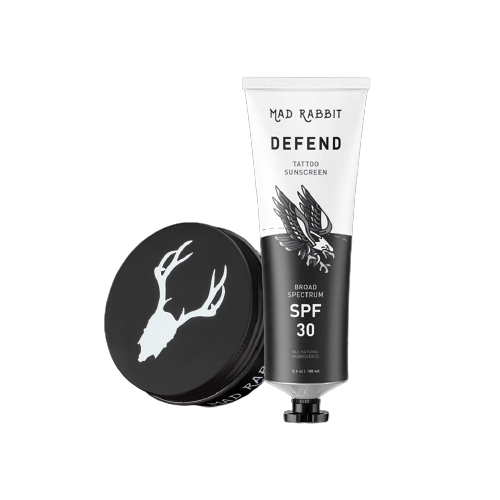 If you're active and inked, with SPF and Balm bundle you'll be able to show off your tattoos in the sun and have them shining bright all day.
Subscribe & Save 25%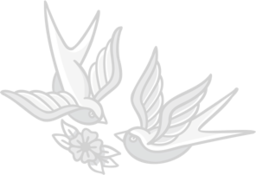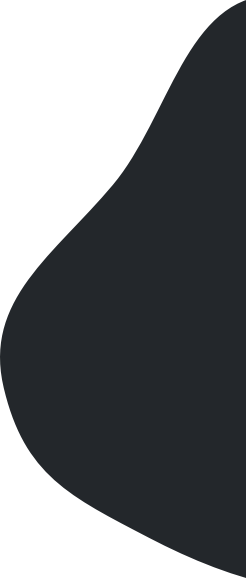 Clean Ingredients - Responsibly Sourced
Mad Rabbit offers a comprehensive tattoo product line, made with all natural and organic ingredients specifically combined for tattoos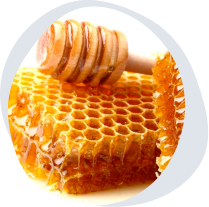 Beeswax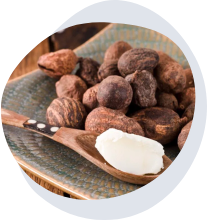 Shea butter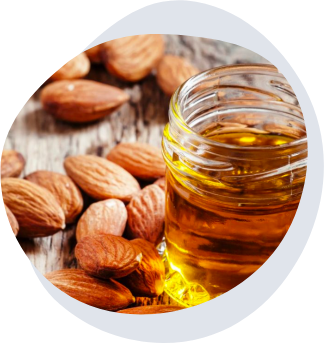 Sweet Almond Oil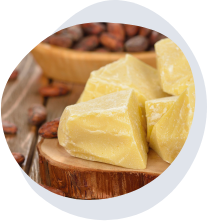 Cocao butter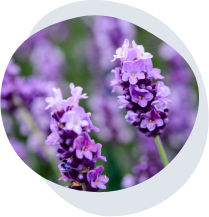 Lavender
SEE ALL INGREDIENTS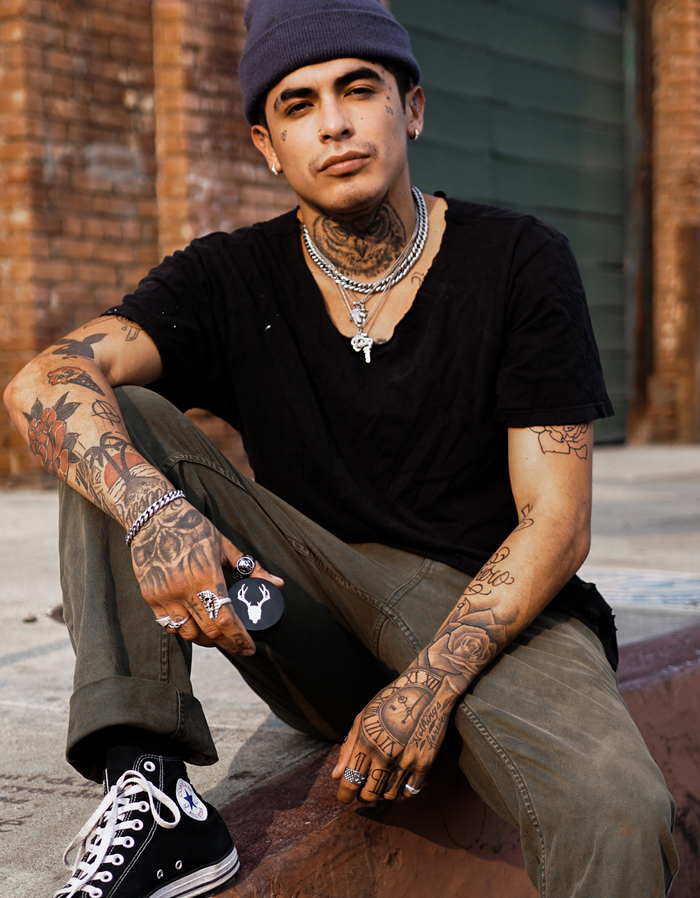 Joseph Alvarado
@josephalvarado_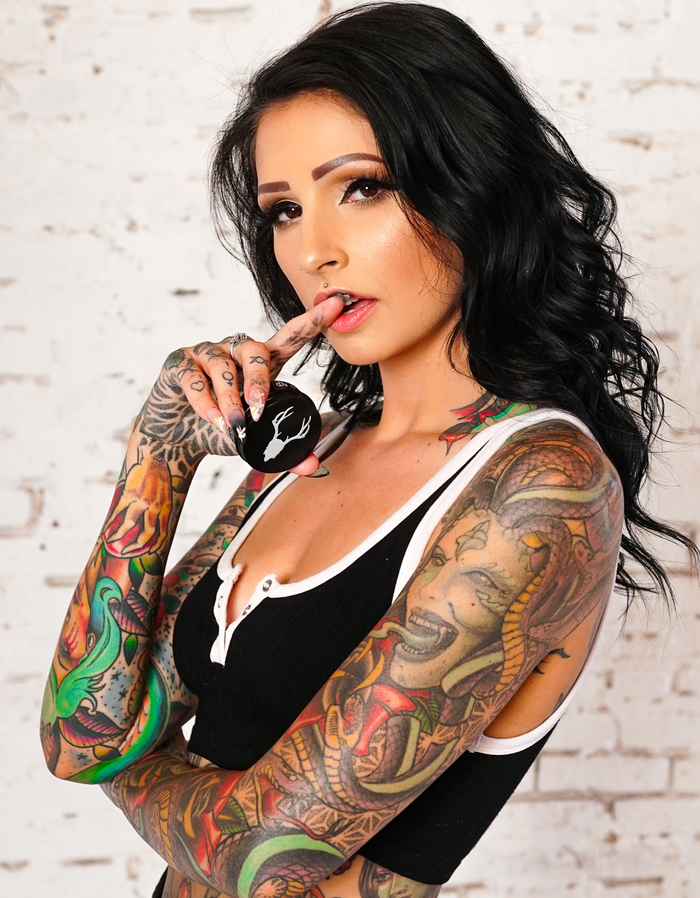 Angela Mazzanti
@angela_mazzanti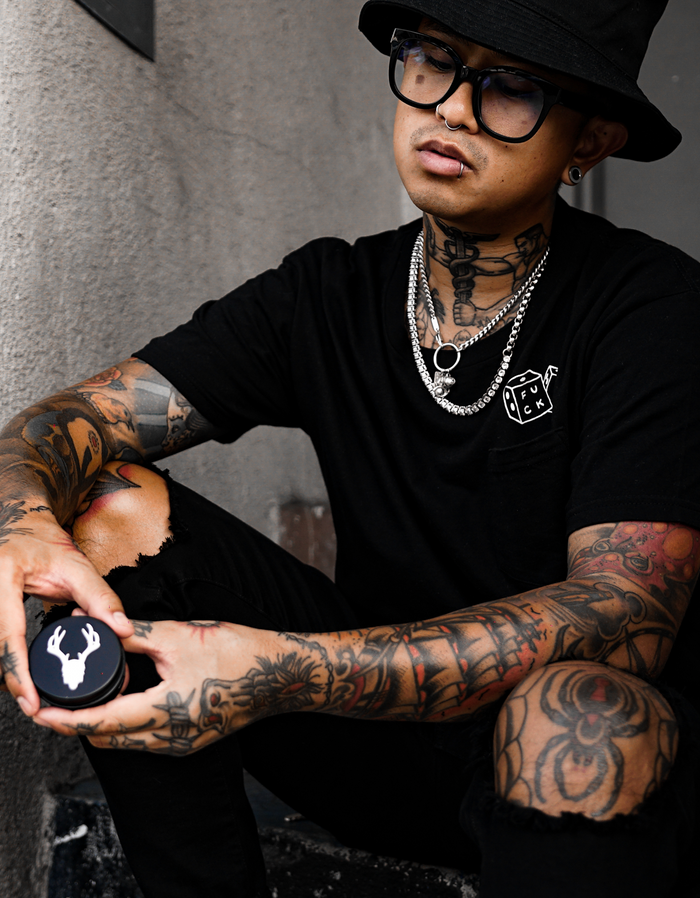 Francis Kenneth
@franciskenneth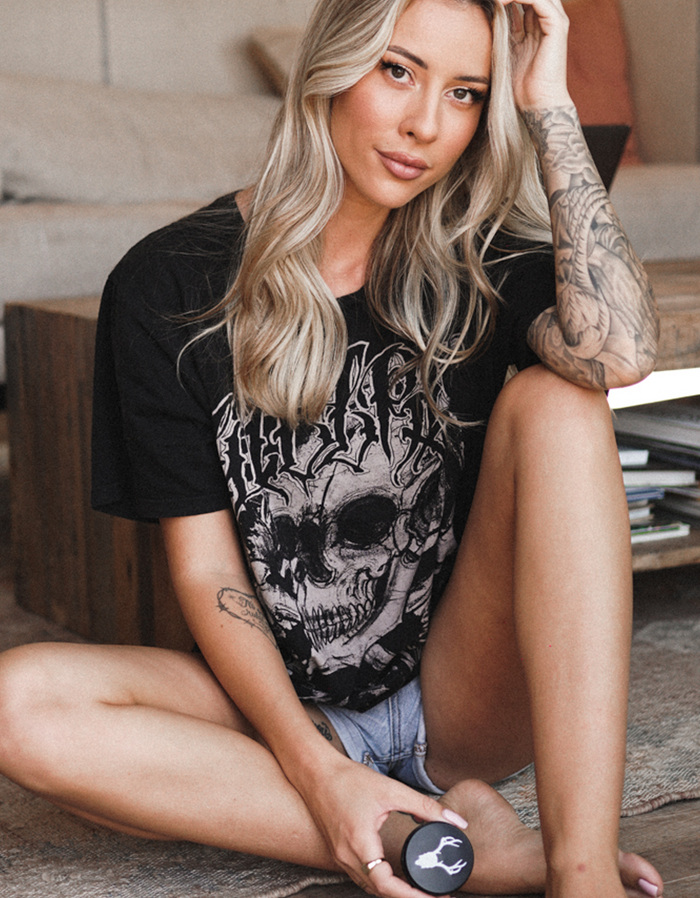 Hannah Jensen
@the.hannahjensen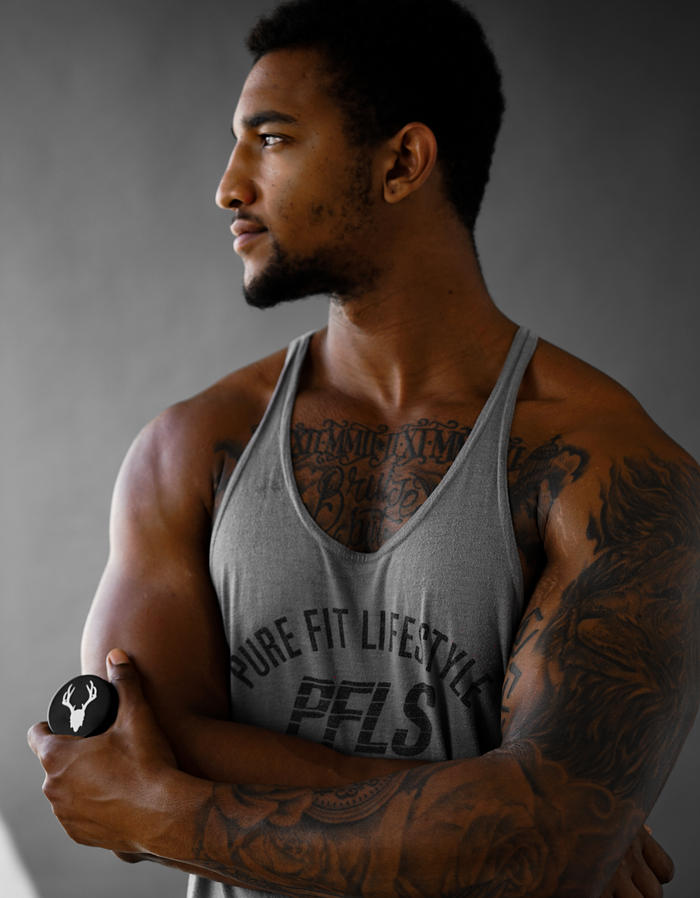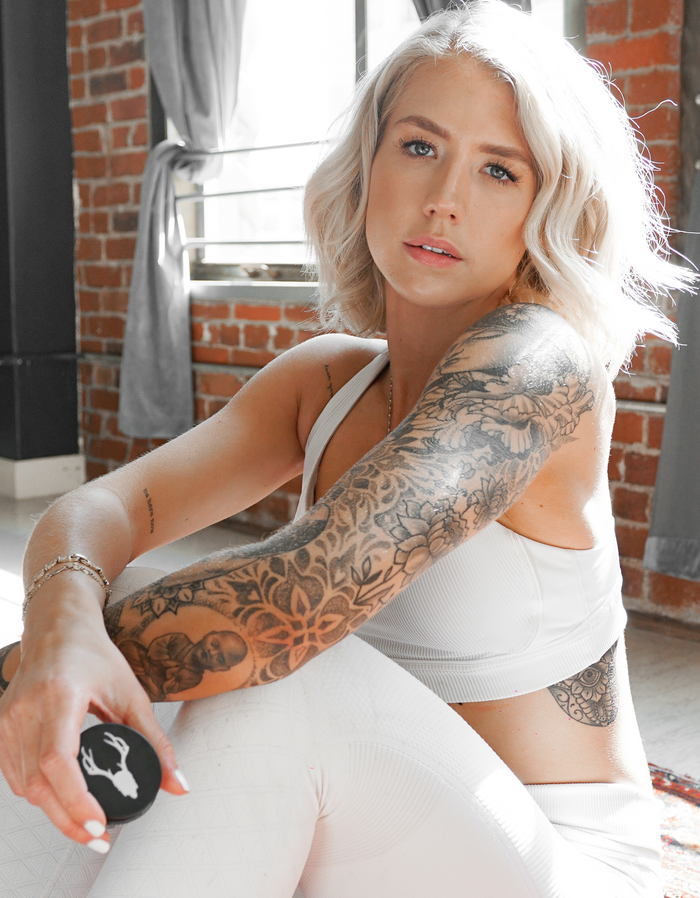 Grant Puckett
@grantpuckettphoto
Submit your tattoo
Frequently Asked Questions
Photos submitted from our customers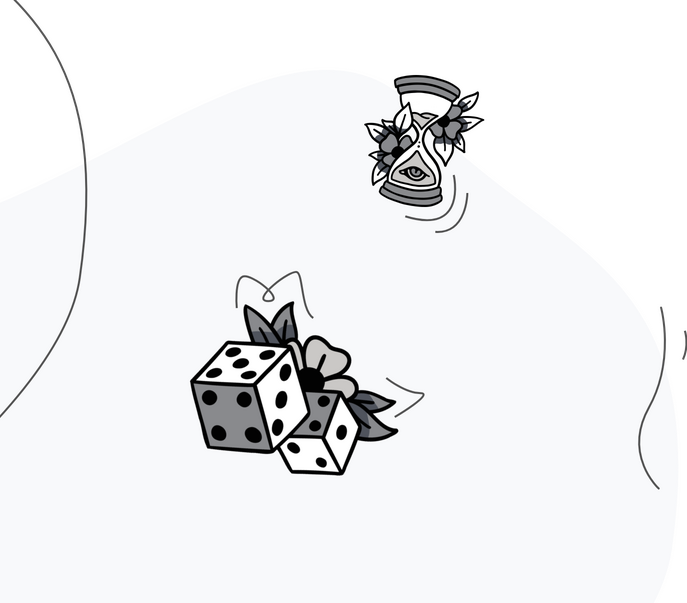 What makes Mad Rabbit effective?
How is Mad Rabbit different from other Tattoo Aftercare Products?
Does Mad Rabbit work on old and newly healed tattoos?
What kind of tattoos and skin tones does Mad Rabbit work on?
What kind of results will Mad Rabbit produce?
Can I apply Mad Rabbit immediately after a tattoo session?