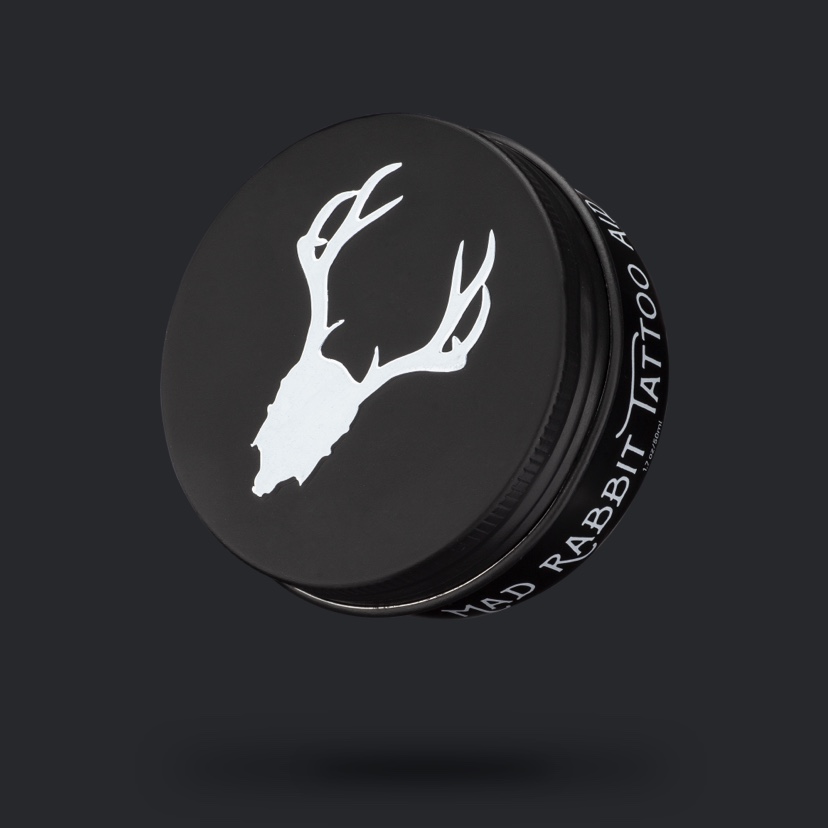 The Mad Rabbit Difference
Revitalize, replenish, and preserve your body art with the hottest tattoo balm on the market. Apply daily for best use, but see results after one use. Effective on both new & old tattoos.
Product Information
Perfect for Black, Grey, Color Tattoos
Not Greasy or Oily
All Natural Ingredients
1.7 oz / 50 ml
In Stock | Ready to ship from the USA ?
Save 20% with Mad Rabbit Packs + Free Shipping
Why our Tattoo Balm
Aftercare made easy

Electrify Your Tattoos Presence

Moisturizes and Nourishes

Keeps Your Tattoos Healthy

Hydrates and Restores
Easy as Open, Scoop, Apply
1
Open your Can of Mad Rabbit Tattoo Balm
2
Scoop the desired amount
3
Apply gently in circular motions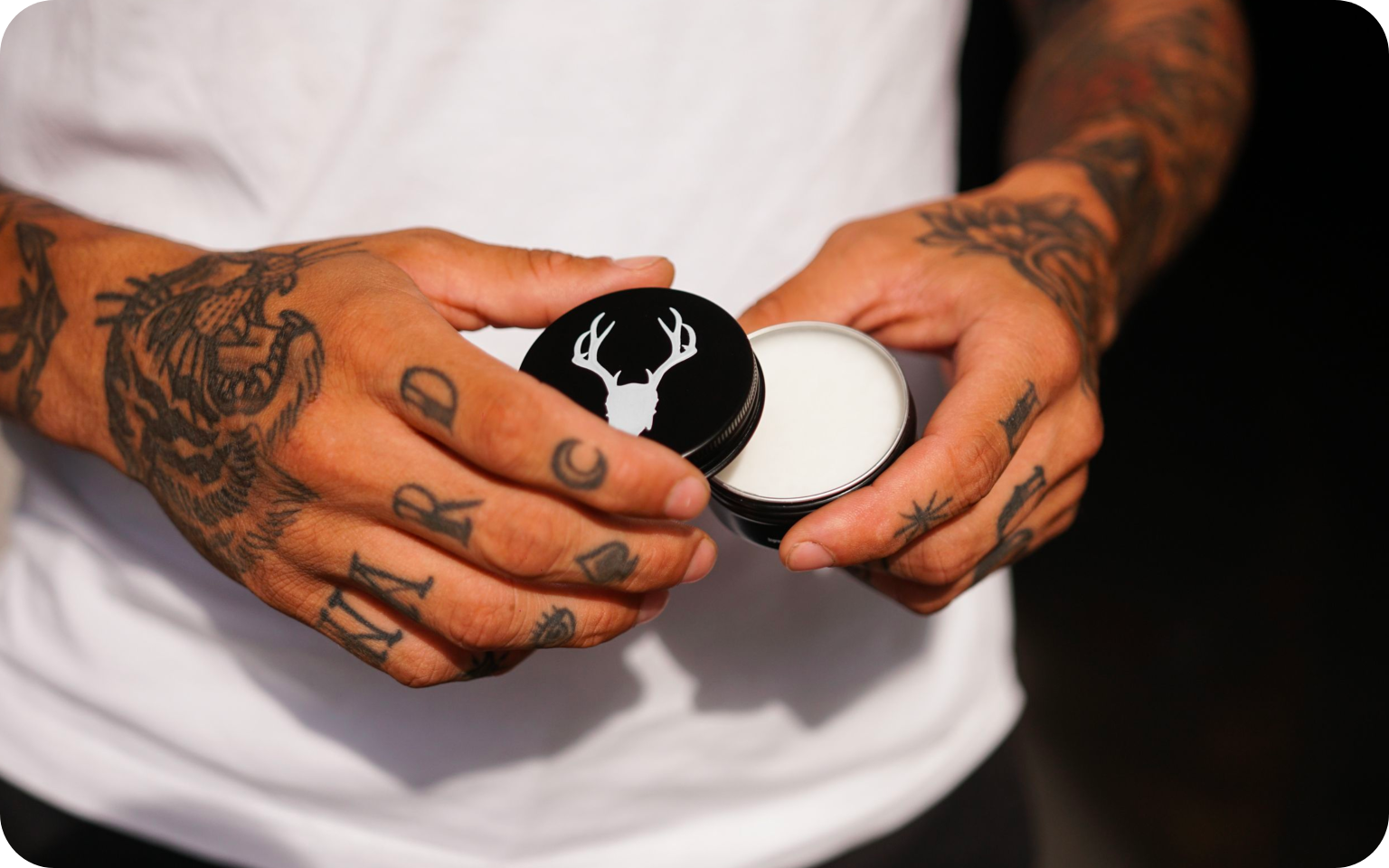 What's inside?
7 all natural, clean ingredients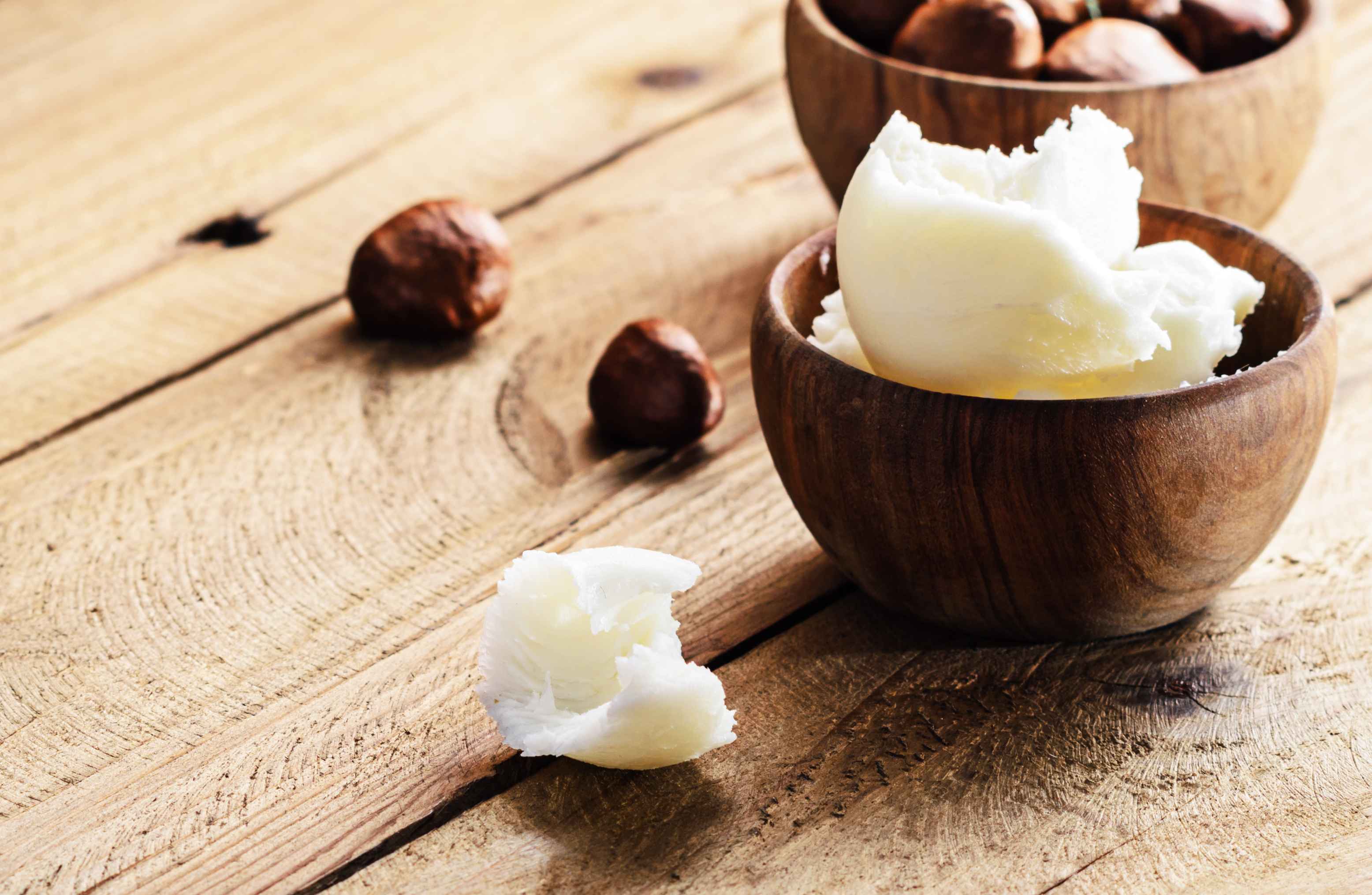 Shea butter
Helps with tissue regeneration to soften skin, and penetrates to moisturize and prevent dry, cracked skin.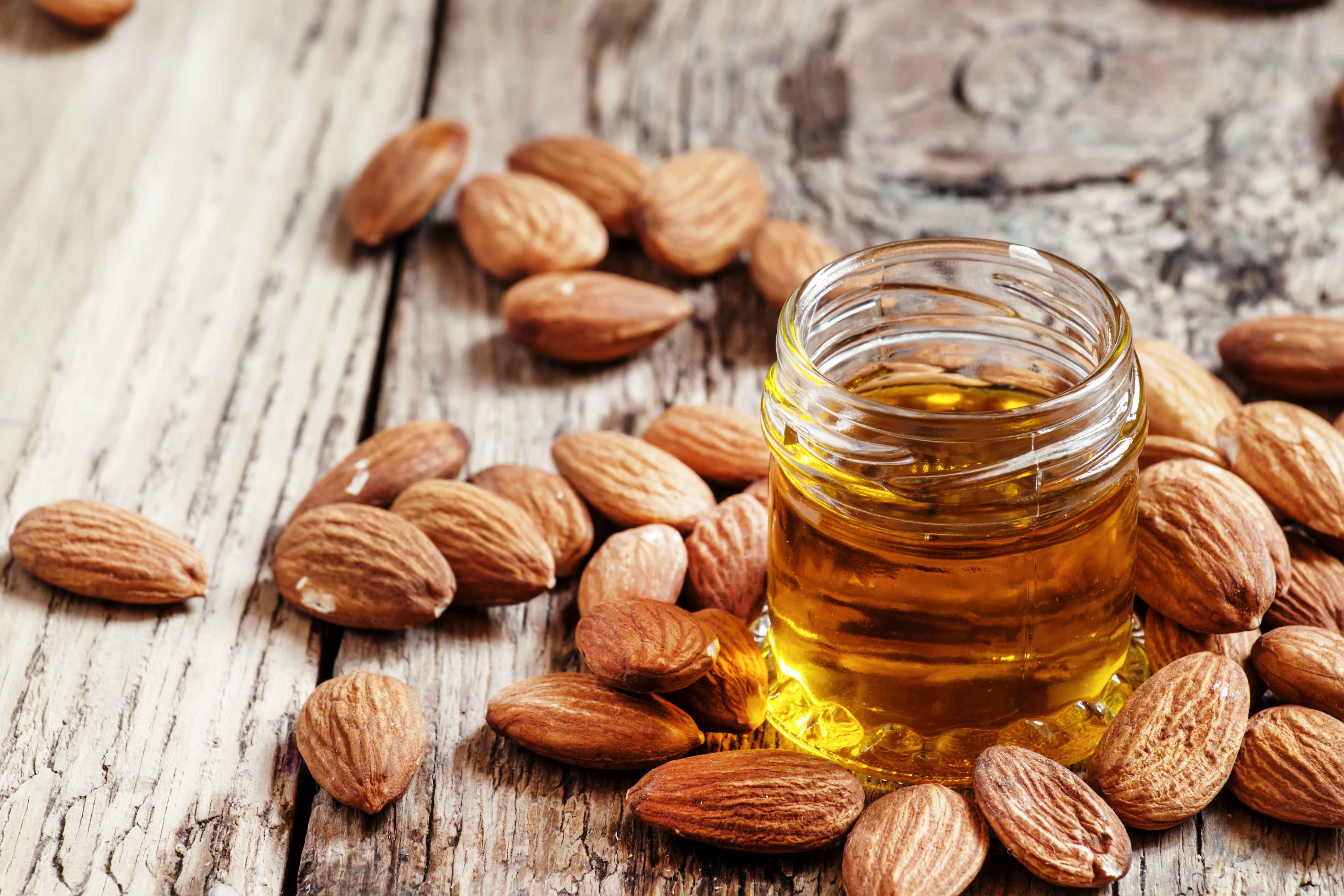 Sweet Almond Oil
Rich in Vitamin E, Sweet Almond Oil protects the skin from UV radiation damage and keeps it looking smooth and soft.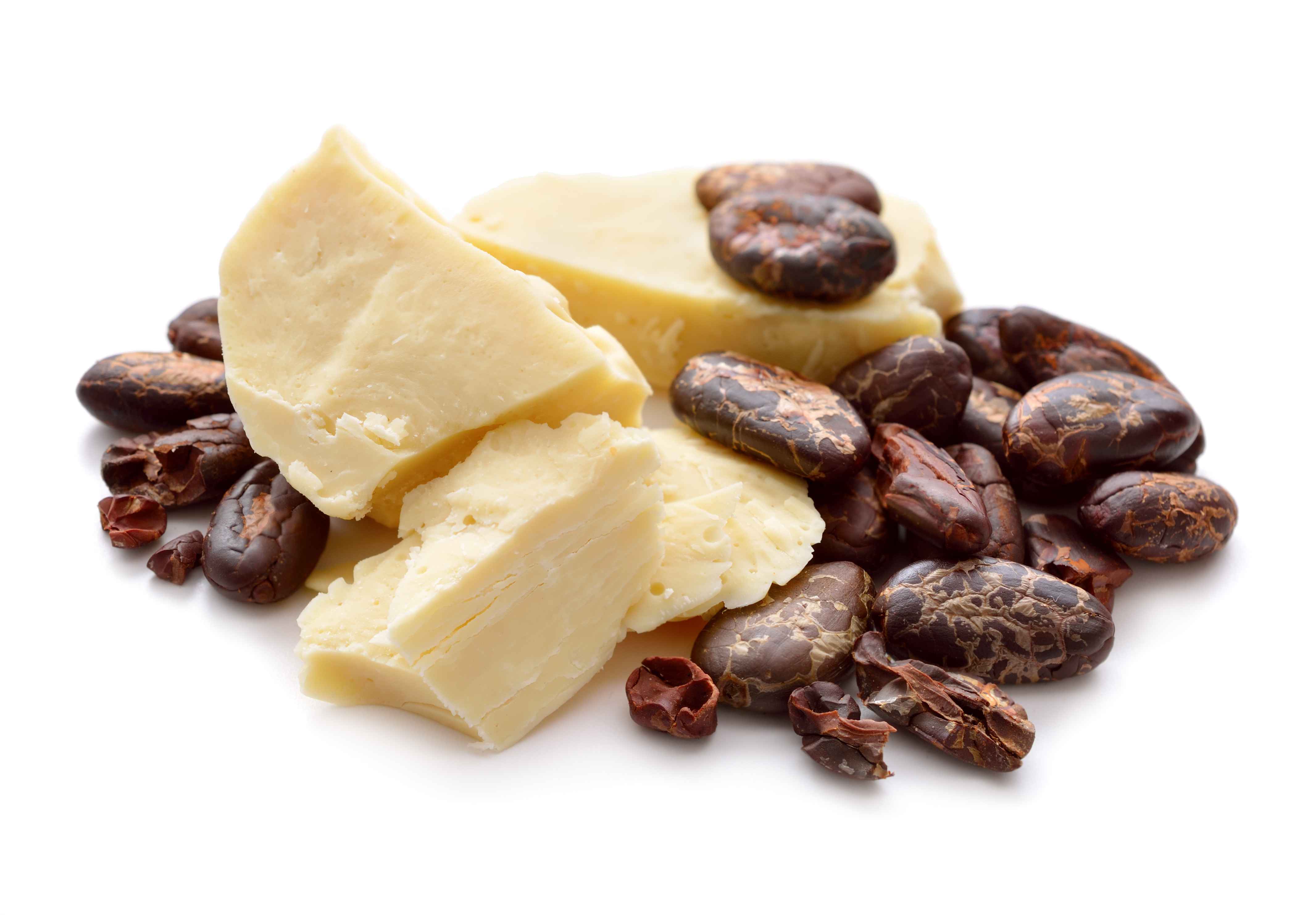 Cocoa butter
Slows skin aging by improving blood flow and forming a protective barrier to hold in moisture and defend against damage from the sun's harmful UV rays.
Try risk-free & save with the Essential Sets
Best Seller
Daily Defense Set
Show off your tattoos in the sun and have them shining bright all day
Best Seller
New Tattoo Set
The ultimate relief to heal fresh ink and make it shine
Frequently Asked Questions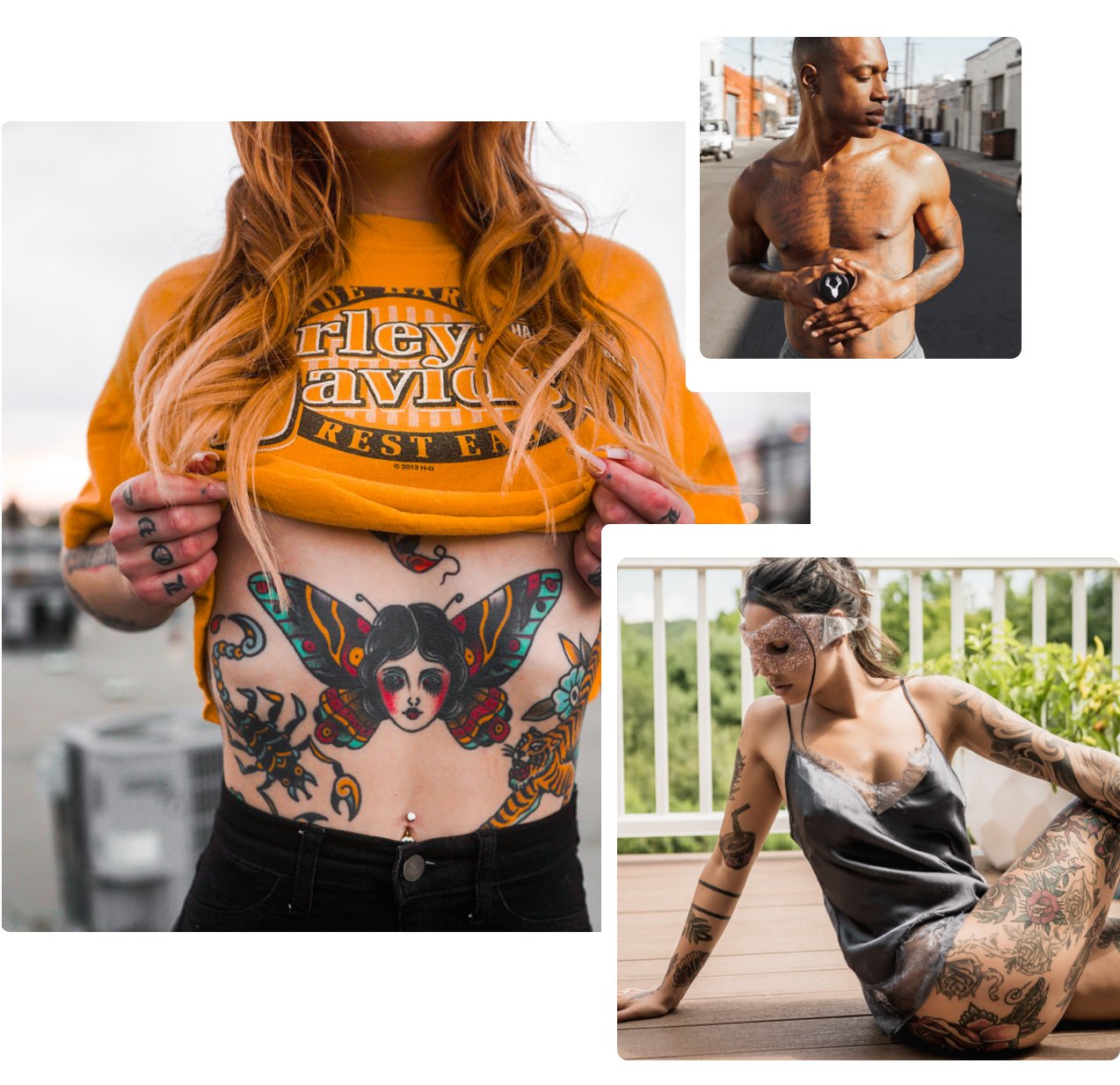 What makes Mad Rabbit effective?
Natural and Organic ingredients like Cocoa Butter, Shea Butter, and Essential Oils, nourishes & moisturize your skin, protect skin from UV radiation, and reduces the appearance of wrinkles.
How is Mad Rabbit different from other Tattoo Aftercare Products?
Mad Rabbit uses natural, organic, non-toxic ingredients which are safe for the skin. You will never find parabens or anything artificial in our product.
Does Mad Rabbit work on old and newly healed tattoos?
Yes and yes! Mad Rabbit rejuvenates and brightens old tattoos. If you have a newly healed tattoo, it will look brand new for years!
What kind of tattoos and skin tones does Mad Rabbit work on?
Mad Rabbit works on all kind of tattoos and all colored skin tones.
What kind of results will Mad Rabbit produce?
You will see results right away. There will be no ink discoloration, a more vibrant and protected tattoo, and your skin will be toned for stronger color.
Can I apply Mad Rabbit immediately after a tattoo session?
No, wait until your tattoo is healed before using Mad Rabbit.
Customer Reviews
AMAZING
I have been getting tattoos since I was 17 and I'm now 40, so many of my tattoos I initially used this on are anywhere from 17-23 years old.
As a woman of color, I've noticed my tattoos look beautiful and vibrant when they're first done, but about 2 years in, they loose their luster… UNTIL THIS! I cannot tell you how much I love this balm! The pictures I have uploaded show my tattoo after showering and putting lotion on my arms, and the second one being after then all is applied. This tattoo is 13 years old now.
This balm is not greasy and smells so good! I have both the Cucumber and the Vanilla Coconut and they are equally amazing. The Cucumber is an extremely smooth balm while the Vanilla Coconut seems to be more textured. This is totally normal seeing as they use natural ingredients and unrefined coconut is indeed textured. If you are on the fence, TRY IT! Save some money on getting it touched up and use this instead. I highly recommend this product!!!
Love it
Love the texture and the smell my tats look alive
Love this product.
Ive literally now bought 5 in the last month to give to all my tatted friends.