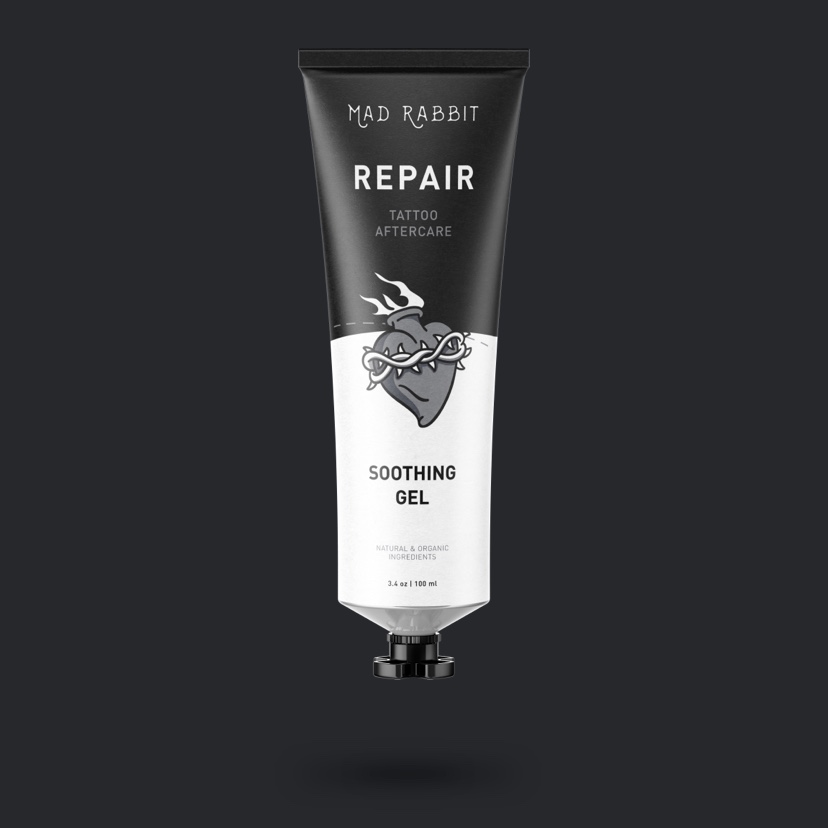 Soothing Gel
The Mad Rabbit Difference
The healing process for a new tattoo can be irritating. Other products contain petroleum jelly, which can prevent proper airflow to your tattoo while it heals. Soothe your new ink with Mad Rabbit's new Soothing Gel.
Product Information
Apply Daily For First Two Weeks
Clear, See-Through Gel
Enjoy the Cooling, Alleviating Sensation
3.4 oz / 100 ml
In Stock | Ready to ship from the USA ?
Try our Starter Pack Save $20 + Get Free Shipping!
Why our Soothing Gel
Aftercare made easy

Repairs Damaged Skin

Soothes Skin After Session
Gentle on Sensitive Skin

Promotes Relief and Restoration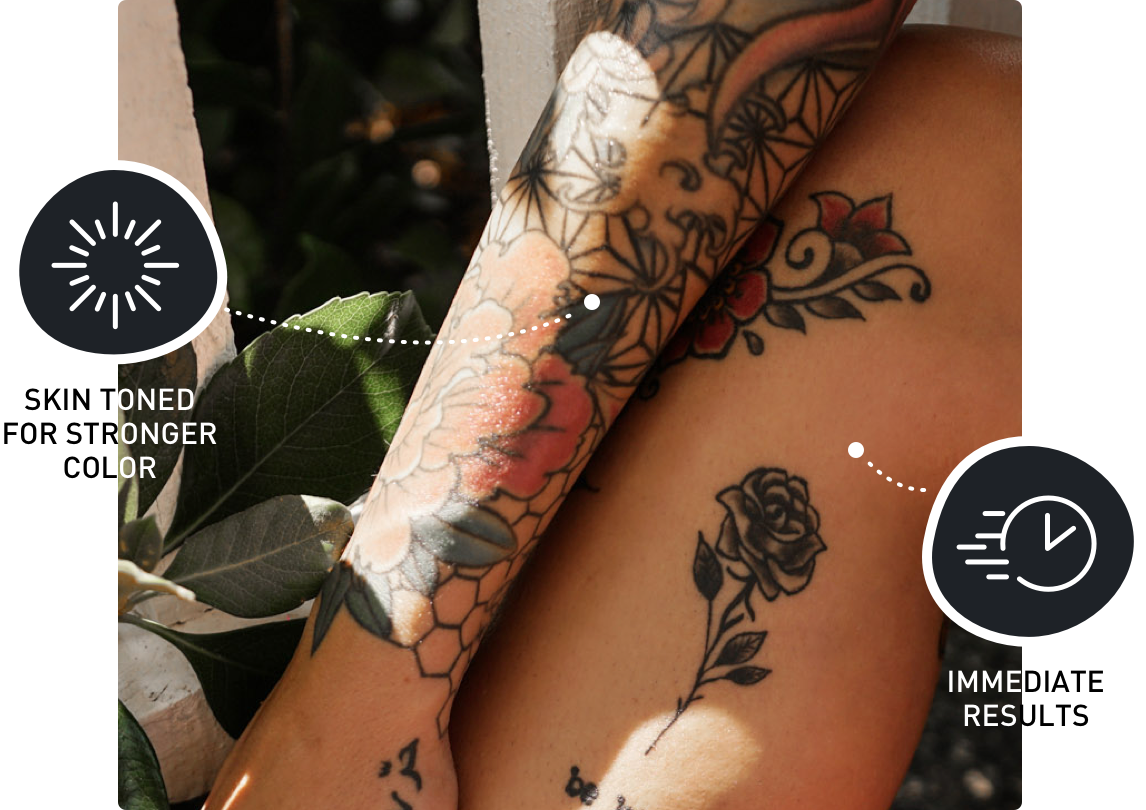 Maximize Skin Regeneration Process
Prompt use of our Soothing Gel within two weeks of getting your tattoo will lead to significantly less scarring and tissue damage. This is the product to maximize the skin regeneration process after receiving a fresh tattoo.
Cruelty Free
Recyclable
Easy as Open, Squeeze, Apply
1
Open your tube of Mad Rabbit Soothing Gel
2
Squeeze the desired amount
3
Apply gently in circular motions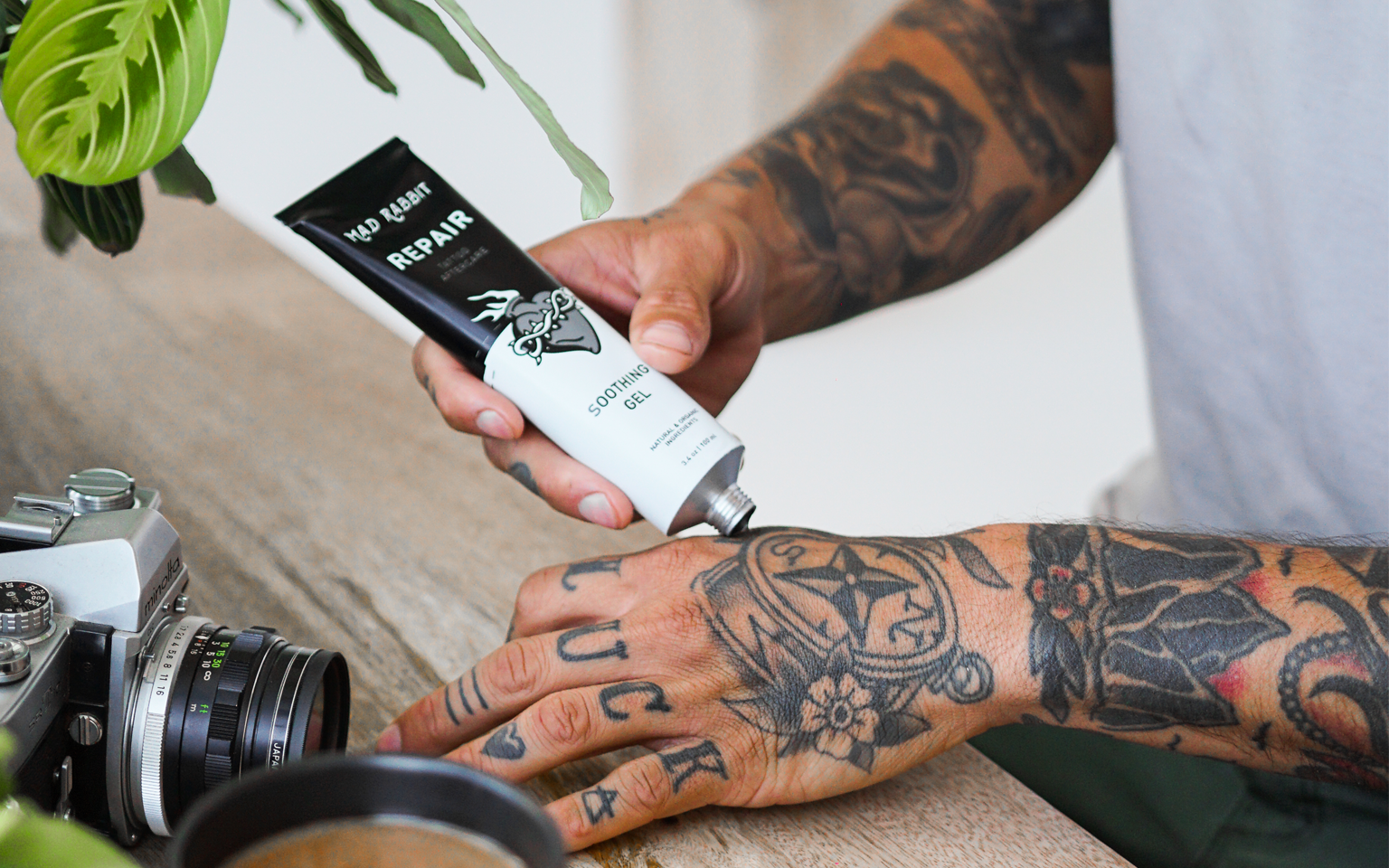 What's inside?
All natural, clean ingredients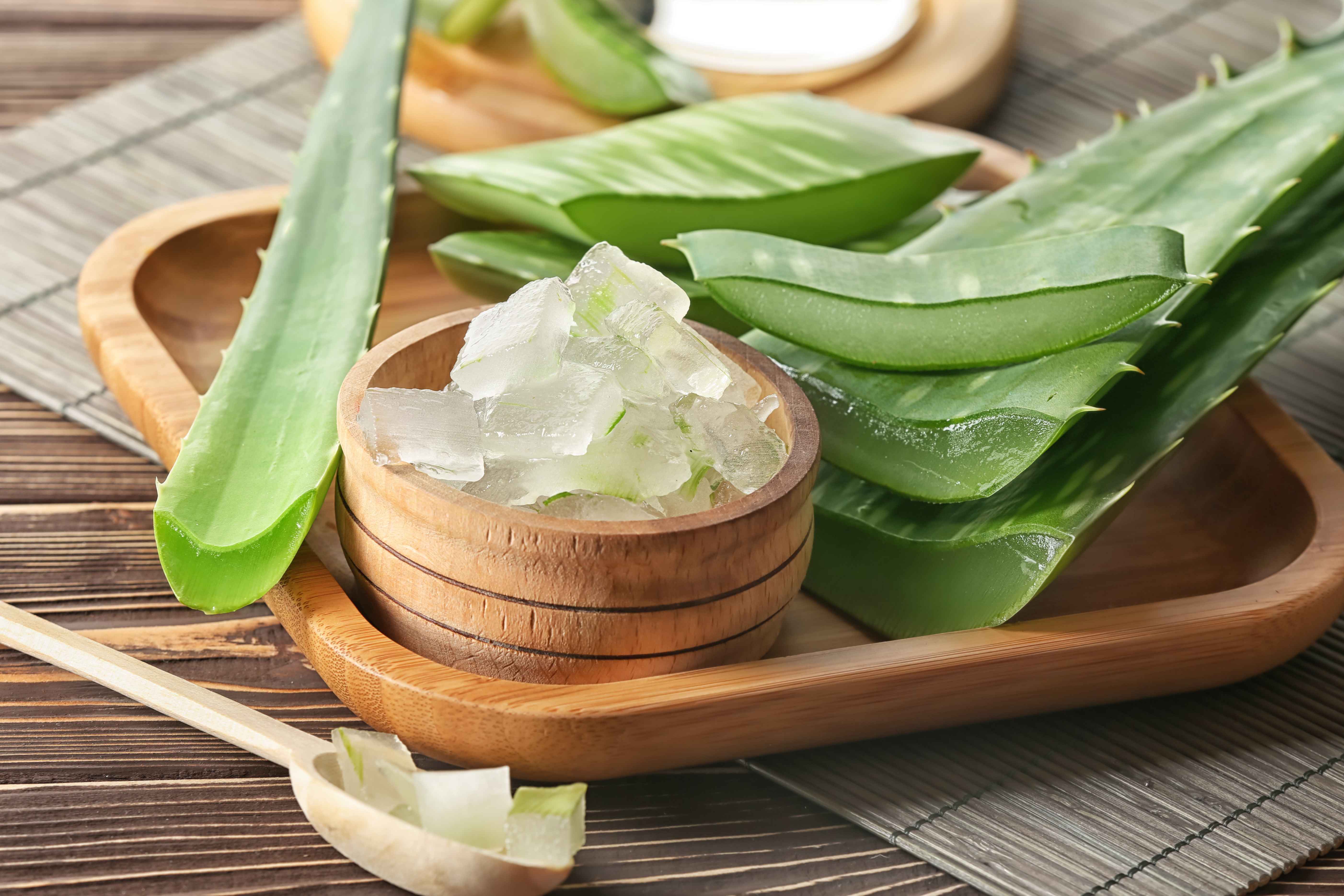 Aloe Vera
A high antioxidant content stimulates cell regeneration and has immune-boosting effects, especially on sun-damaged skin.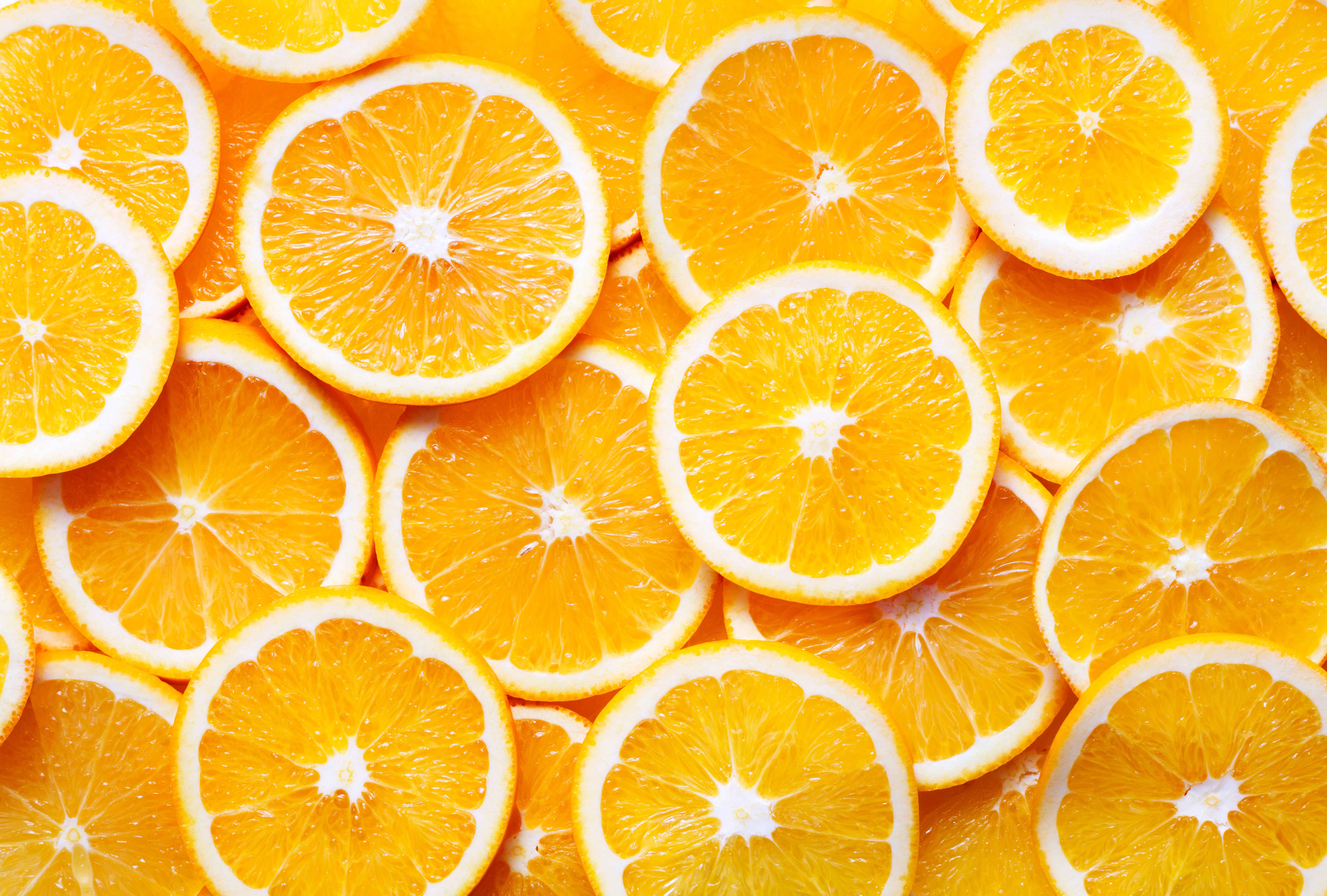 Vitamin C
Aids in cell regeneration and repairs damaged skin. Also encourages collagen production, and premature skin aging.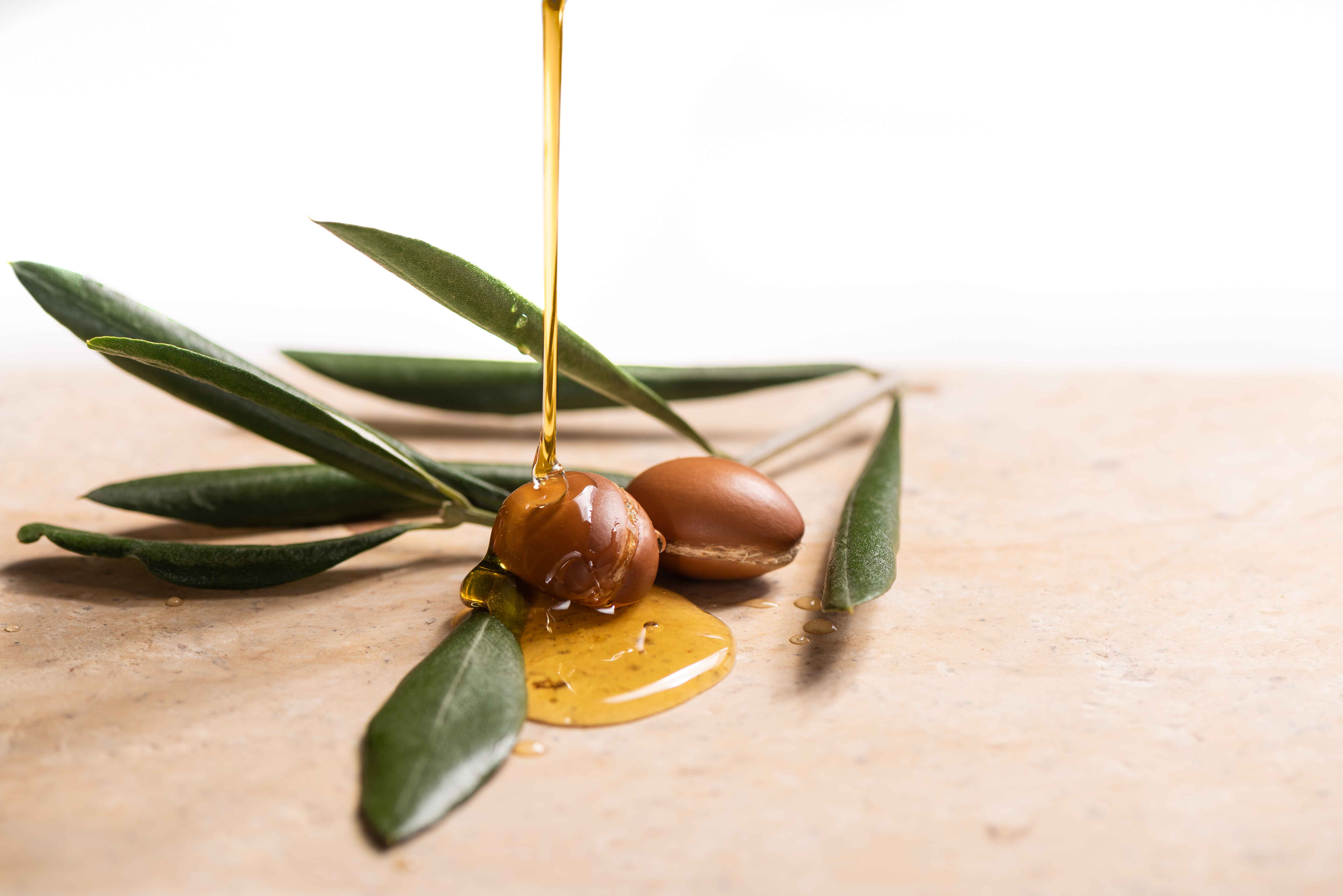 Argan Oil
Unlike most oils, this one is good for your skin. Argan oil softens and moisturizes the skin to stimulate wound healing.
Try risk-free & save with the Essential Sets
Best Seller
Daily Defense Set
Show off your tattoos in the sun and have them shining bright all day
Best Seller
New Tattoo Set
The ultimate relief to heal fresh ink and make it shine
Frequently Asked Questions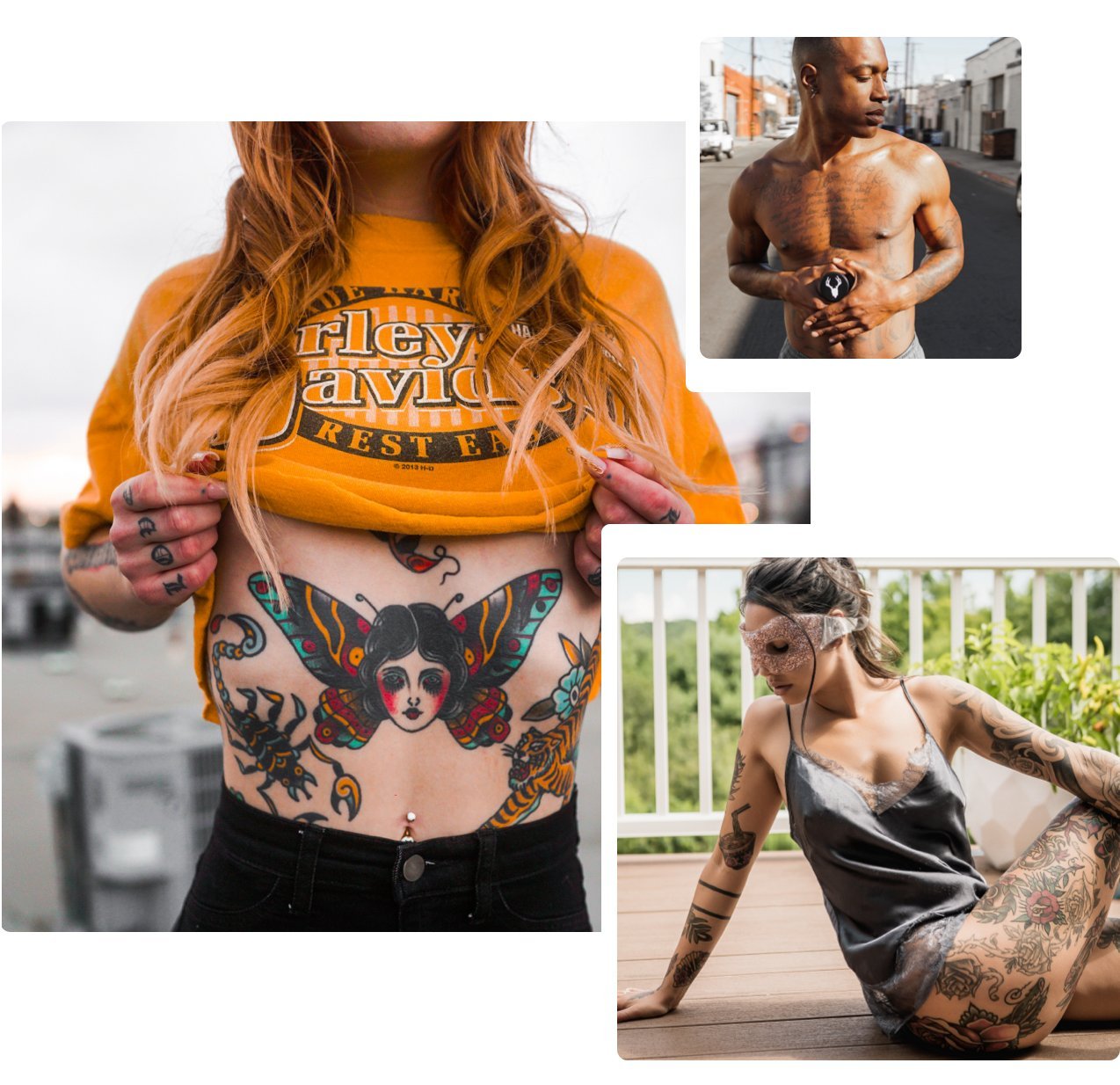 What makes Mad Rabbit effective?
Our Soothing Gel utilizes the natural power of vitamin C, sweet almond oil, and Aloe Vera (among others) to immediately reduce scarring and tissue damage when used within 2 weeks of getting your tattoo.
How is Mad Rabbit different from other Tattoo Aftercare Products?
Mad Rabbit uses natural, organic, non-toxic ingredients which are safe for the skin. You will never find parabens or anything artificial in our product.
Does Mad Rabbit work on old and newly healed tattoos?
Our flagship Mad Rabbit Balm rejuvenates and brightens old tattoos.
What kind of tattoos and skin tones does Mad Rabbit work on?
All Mad Rabbit products are made to work on every kind of tattoos and colored skin tones.
What kind of results will Mad Rabbit produce?
With our Tattoo Balm, you will see results right away. There will be no ink discoloration, a more vibrant and protected tattoo, and your skin will be toned for stronger color.
Can I apply Mad Rabbit immediately after a tattoo session?
Our Soothing Gel was formulated specifically for urgent tattoo aftercare. Use in place of other products often recommended for immediate aftercare which are often harmful to the skin's restoration process.
Customer Reviews
Cool but sticky
I just got a new tattoo last week so I've been using this regularly since then. The first couple of days it burned a little when I applied it, but now it's really nice and cool. The tattoo does seem to be healing quickly as well. My only real issue with it is that the gel is sticky. It doesn't rub in like a lotion and remains sticky for hours. I've been constantly pulling my shirt sleeves out of it for a week.
Tattoo review
Tattoo was exactly as expected, and I would definitely order more.
love it!
I tried the soothing gel on my 4th & 5th tattoo. I don't like how sticky it is and stopped using it on my arm because it's so sticky but after using it on my thigh I love it! It burns a little bit putting it on but I'm on day 1! Better than any lotion i've ever used for any other tattoos. Aside from the sticky aspect, a great product!
Will never use anything else to heal a tattoo again!
I've never in my life had a tattoo heal as quickly as it did when I used this product. Every other product I've used to heal my tattoos (ointments, lotions and otherwise) have either not been moisturizing enough - resulting in dry, itchy, flaky tattoos - or were too sticky and felt unsanitary because it made lint and other things stick to it. I started using the soothing gel about 24 hours after getting my tattoo since I have really dry skin, and applied it religiously every 4-6 hours or whenever it just started feeling tight/dry. A little went a looong way so I've still hardly used any of the product. I started pairing it with the balm on day 5, and am now on day 9 and have had almost no peeling, itching or irritation! The peeling I did have was minimal and the dead skin stayed moisturized and washed off so easily. This stuff is gold. I will never use anything other than MR Soothing Gel + Balm to heal all of my future tattoos!
(pic is of fresh tattoo, but 9 days later it looks even better!!)
Tattoo credit: Jamison Stagaard of Fortified Tattoo Co. in Lompoc, CA
Your Products Rock!!
I have been getting tats for 20 years and your products are the first I have has zero reaction to. The way they heal full of rich color and dark blacks is such a game changer. I have just purchased the cream to brighten up older tattoos I cant wait to try it. My only regret is that I didn't find you sooner!!