Bi Nguyen shares her most private tattoos and story of overcoming abuse for the first time.
29 July, 2022
Warning: the following content contains graphic descriptions of domestic violence, including assault. Please call the National Domestic Violence Hotline at 1-800-799-SAFE (7233) if you or someone close to you is in need of help. Mad Rabbit stands with all survivors of domestic abuse, you are not alone.
Bi Nguyen's incredible life story begins in post-war Vietnam, thinking she's about to come to the US for a theme park, and ending up moving for the rest of her life. Her father was a POW in Vietnam who hid from the regime for years before getting his family out, but home life in the US was not always perfect for Bi. By 16 years old, she had run away and found herself in a toxic, abusive relationship that almost took her life in a near-fatal car accident.
The tattoos she got along the way have never been talked about before -- but Bi is ready to take back control of her narrative and live her truths. Her inspiring story of emigrating, feeling unseen, and eventually becoming an MMA warrior in One Championship is one of our most touching episodes of Spilling Ink to date.
#OneChampionship #Vietnam #MMATattoos
Try risk-free & save with the Essential Sets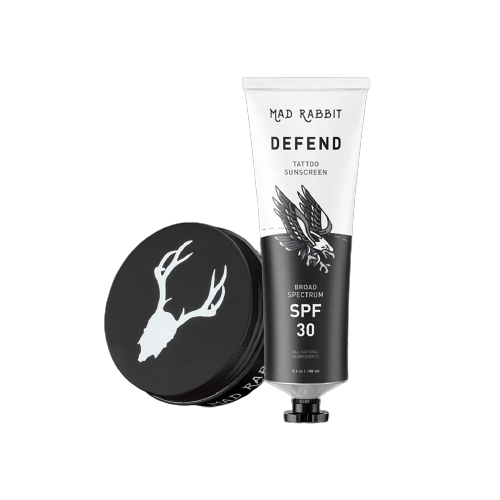 Best Seller
Daily Defense Set
Show off your tattoos in the sun and have them shining bright all day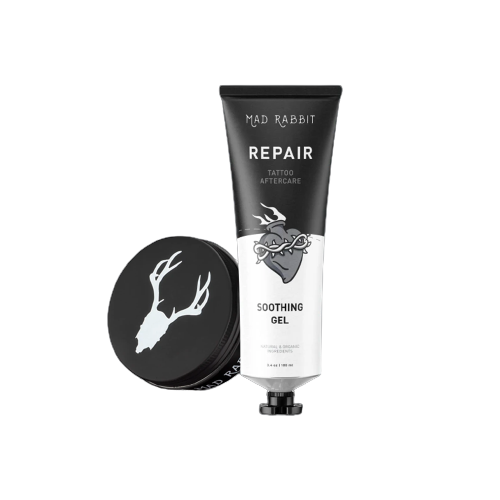 Best Seller
New Tattoo Set
The ultimate relief to heal fresh ink and make it shine