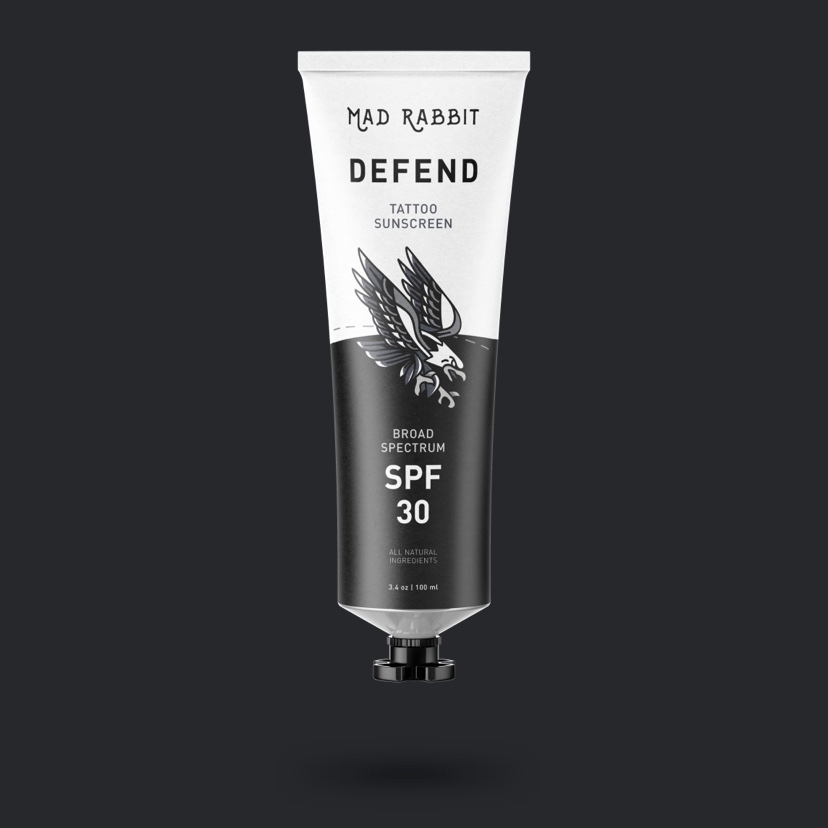 SPF 30 Sunscreen
The Mad Rabbit Difference
All tattoos are susceptible to sun damage. Protect your ink with our all-natural sunscreen before stepping out under harmful UV rays.
Product Information
Protect Tattoo from Sun
Not Greasy or Oily
Apply Daily for Best Results
3.4 oz / 100 ml
In Stock | Ready to ship from the USA ?
Try our Starter Pack Save $20 + Get Free Shipping!
Mad Rabbit Subscription

No Commitments
You can cancel your subscription anytime you want.

Discounted Price
You 25% Off on every order!

Free Shipping
Every subscription order is shipped to your door for free.
Questions? Check out Our FAQ
Subscription will auto-renew based on your preference
Why our SPF 30 Sunscreen
Aftercare made easy

Shields Your Skin From the Sun

Fights Premature Aging

Prevents Skin Discoloration

Targets Fading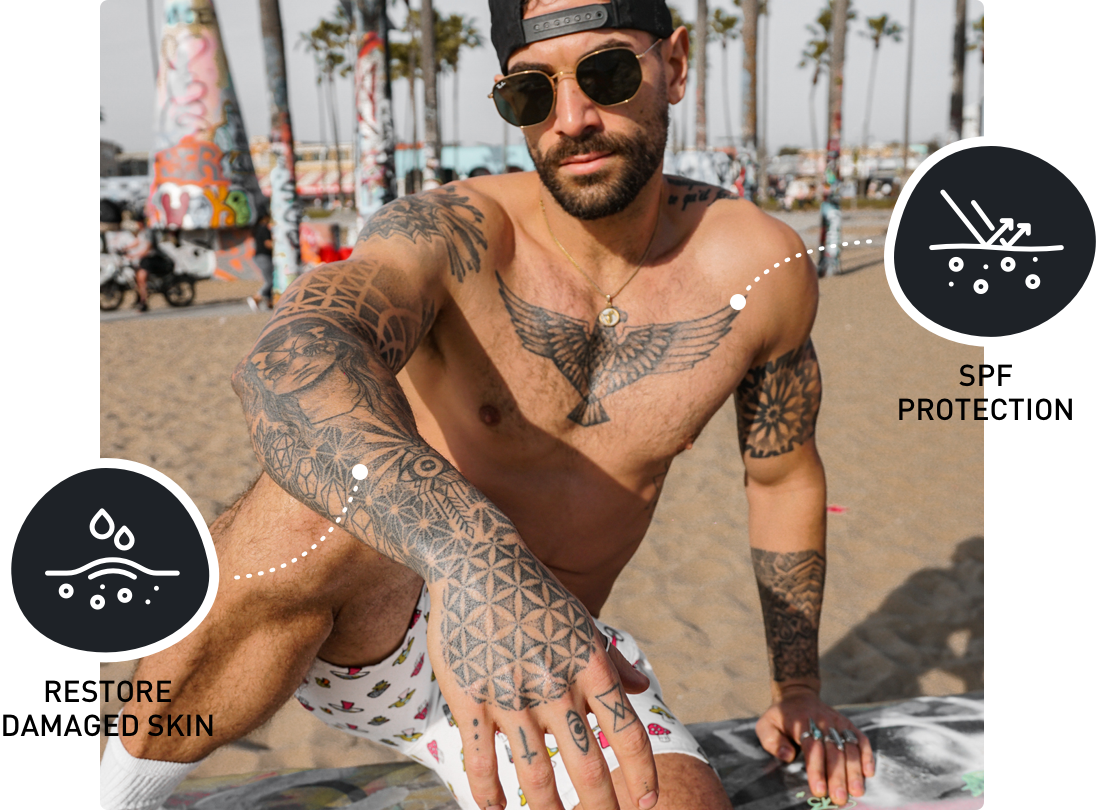 Dual Purpose: Protect & Heal
In addition to blocking UV radiation that often leads to sunburn and skin cancer, Mad Rabbit SPF protection also works to restore already sun-damaged skin.
Reef Friendly
Cruelty Free
Recyclable
Easy as Open, Squeeze, Apply
1
Open your tube of Mad Rabbit SPF 30
2
Squeeze the desired amount
3
Apply gently in circular motions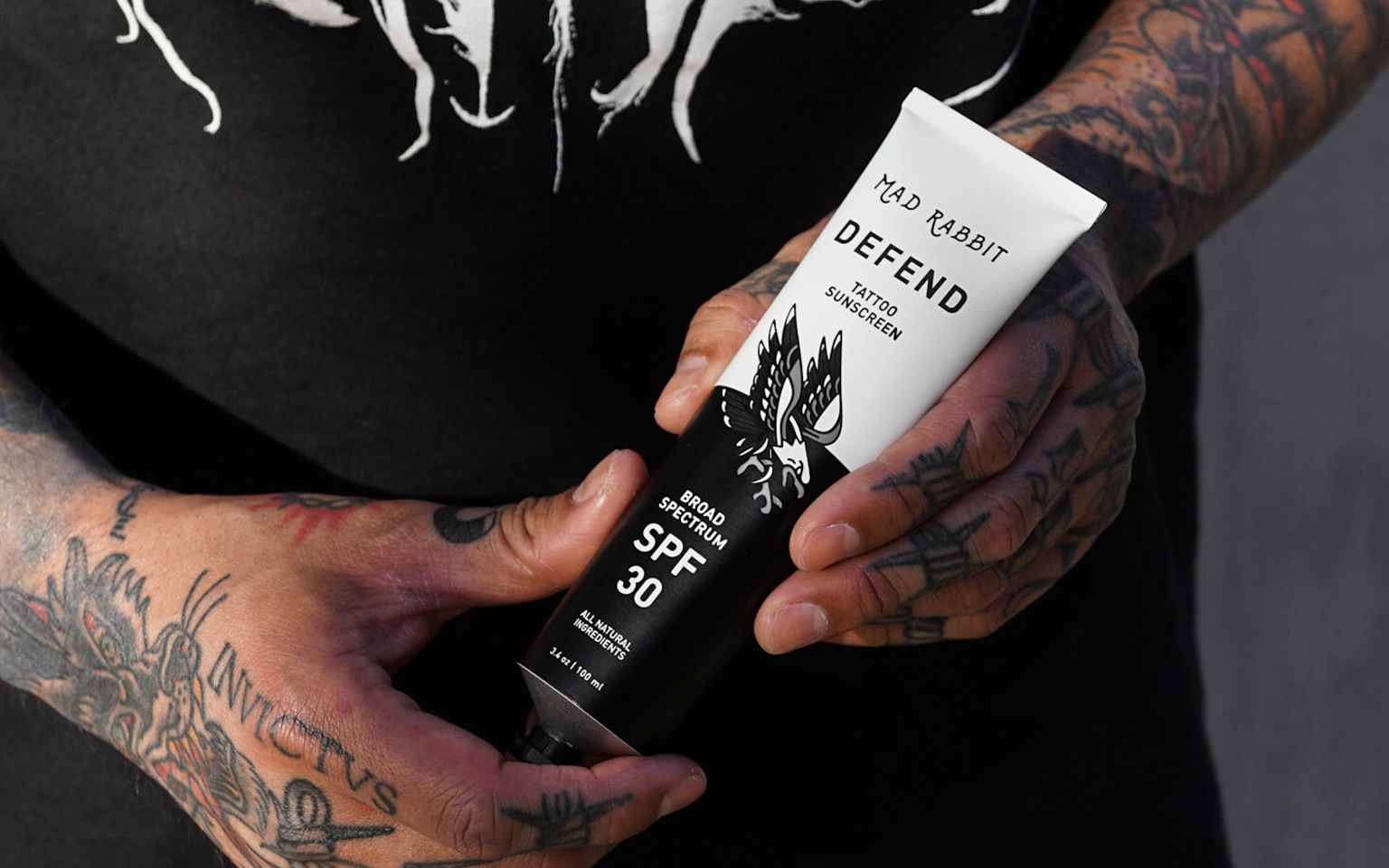 What's inside?
All natural, clean ingredients
Carrot Extract
An essential oil with antibacterial and antioxidant properties. Vital in defending the skin from harm, and encouraging cell regeneration.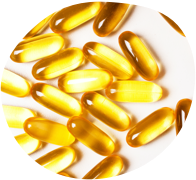 Vitamin E
Acts as an hydrating, antioxidant barrier on the skin that aids in cellular restoration from UV damage and free radicals and environmental stressors such as air pollution.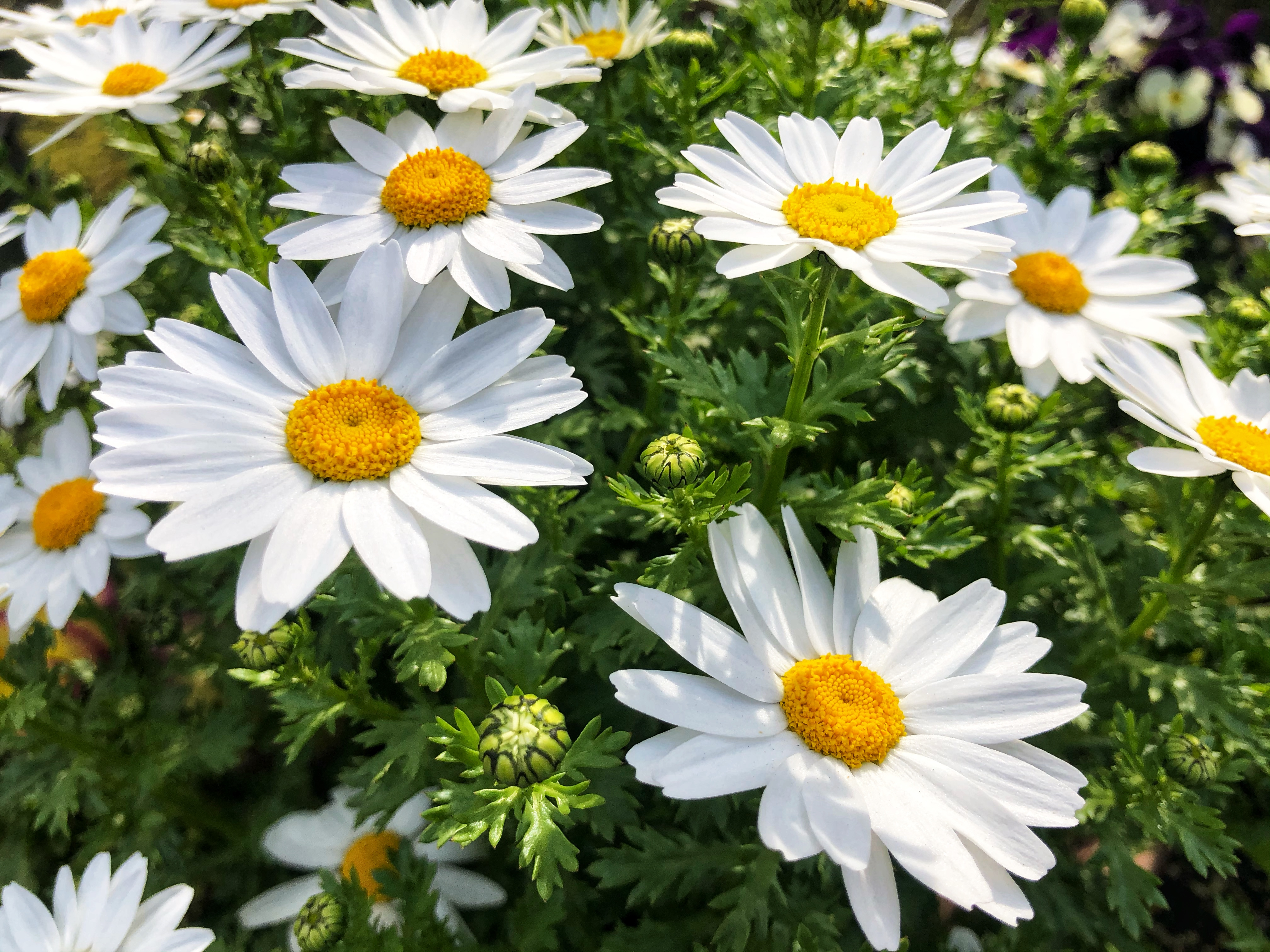 Chamomile
Great for dry skin conditions, Chamomile's anti-itch and anti-inflammatory properties soothes the skin, and helps it shine bright.
Try risk-free & save with the Essential Sets
Best Seller
Daily Defense Set
Show off your tattoos in the sun and have them shining bright all day
Best Seller
New Tattoo Set
The ultimate relief to heal fresh ink and make it shine
Frequently Asked Questions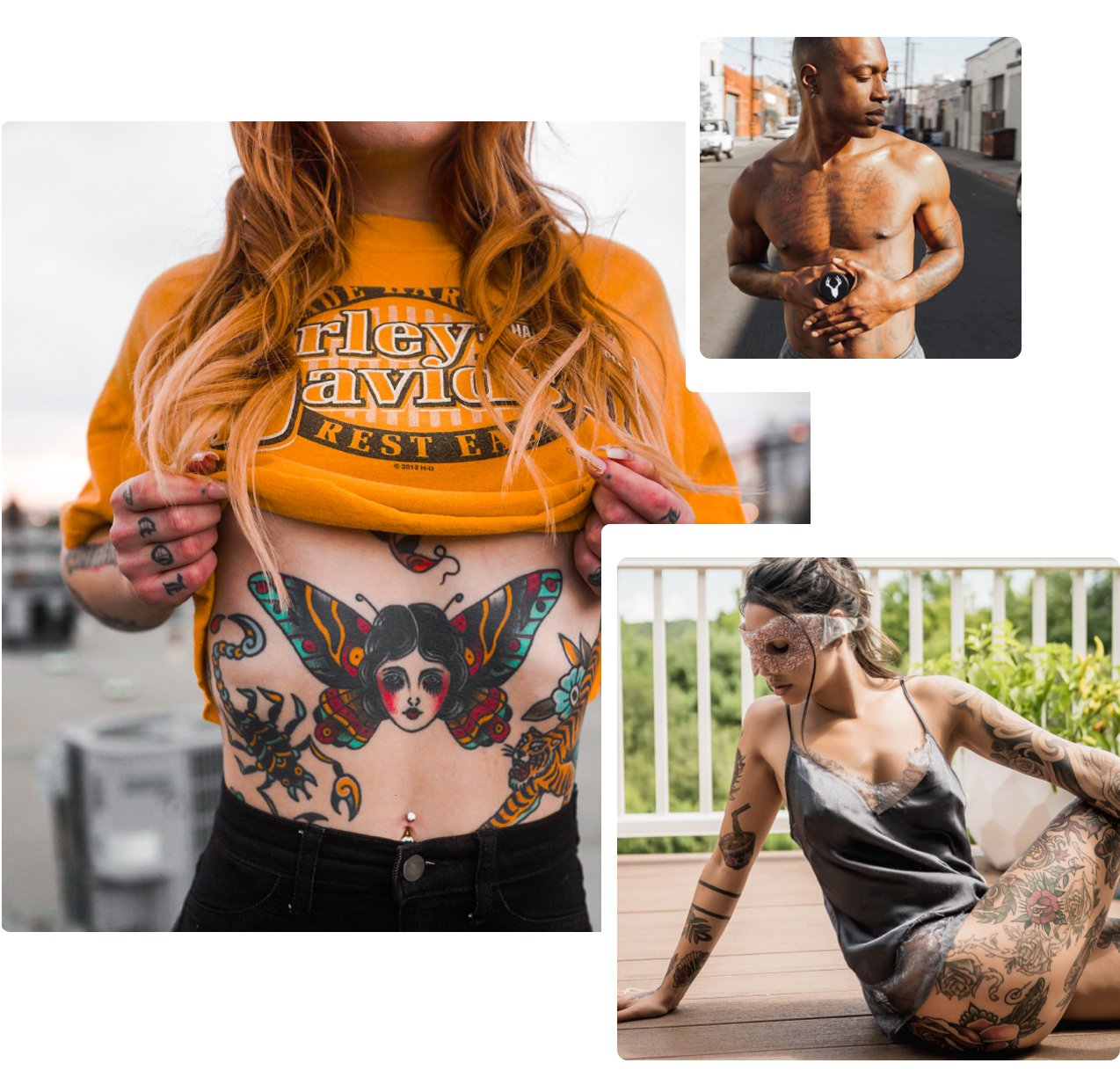 What makes Mad Rabbit effective?
Mad Rabbit SPF Protection's natural and fragrance-free formula shields from sun damage after a single application, and doesn't leave any residual debris.
How is Mad Rabbit SPF Sunscreen different from other Tattoo Aftercare Products?
Unlike many other sunscreens, designed for tattoos and not, Mad Rabbit SPF Protection has no nasty, hard-to-pronounce toxic additives** and leaves no residue on your skin. In addition, Mad Rabbit SPF Protection is designed to protect inked skin without damaging your living art.
Does Mad Rabbit work on old and newly healed tattoos?
Mad Rabbit SPF Protection is tailored towards shielding your older tattoos from harmful UV radiation. For new tattoo care, try Mad Rabbit Soothing Gel.
What kind of tattoos and skin tones does Mad Rabbit work on?
As with all Mad Rabbit products, our SPF Protection is designed for application on any, and every skin tone.
What kind of results will Mad Rabbit SPF 30 produce?
In addition to blocking UV radiation that often leads to sunburn and skin cancer, Mad Rabbit SPF protection also works to restore already sun-damaged skin.
Can I apply Mad Rabbit immediately after a tattoo session?
Mad Rabbit SPF Protection is not formulated to work on new tattoos.
Customer Reviews
Product is excellent, packaging a bit messy
I love the sunscreen so far, it's been perfect. Only problem I've had is the cap often gets covered in sunscreen when removing and it's a bit difficult to get back on. Not so much when home but especially when im reapplying at the beach, park, etc. so I've needed something to clean it off afterward, just a mildly annoying extra step. Otherwise the sunscreen itself has been wonderful.
Not greasy!!!
Holds up in heat, hiking, and other activities. I would say for more than half the day
Awesome product
The balm and the sun block are the best products for tattoos. I can't wait for my 2nd order to come. If I really like the vanilla and coconut balm, I'm giving my oldest brother the balm cucumber and melon. He was impressed how his tats looked.
Love this block!
Everything I look for in a sunblock: goes on easy, doesn't look or feel greasy, and best of all keeps my skin and tattoos protected and fresh. Use it on my arms daily.