Watch: How to Apply Mad Rabbit Tattoo Numbing Cream
06 September, 2022
Come get a tattoo with Oliver! 
Co-founder & CEO Oliver Zak puts his inner arm to the test with our tattoo Numbing Cream - he says he almost took a nap during his appointment (he was that comfortable).
Here's how Oliver used our tattoo Numbing Cream:
Step 1: Prepare the skin - shave if necessary.
Step 2: Apply Mad Rabbit tattoo Numbing Cream liberally.
Step 3: Wrap the area.
Step 4: Wait 45 minutes - 1 hour.
Step 5: Unwrap & clean canvas area.
Step 6: Sit back & relax!
Our formula is made with clean ingredients and specifically designed for tattoos & body modifications -- the ultimate comfort for you at no interference for your artist.
Are you Team Numbing Cream or Team Pain? Check out our TikTok testimonials:
Shop now: https://www.madrabbit.com/products/tattoo-numbing-cream
Try risk-free & save with the Essential Sets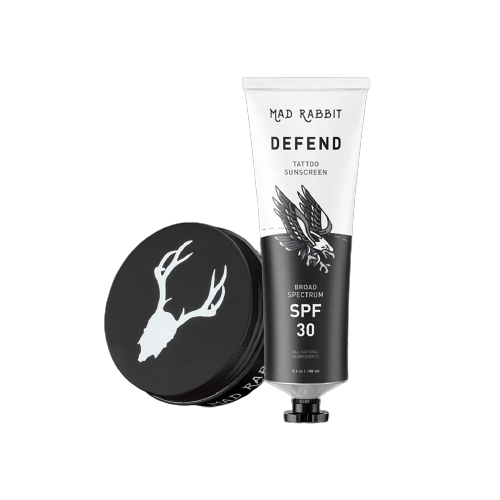 Best Seller
Daily Defense Set
Show off your tattoos in the sun and have them shining bright all day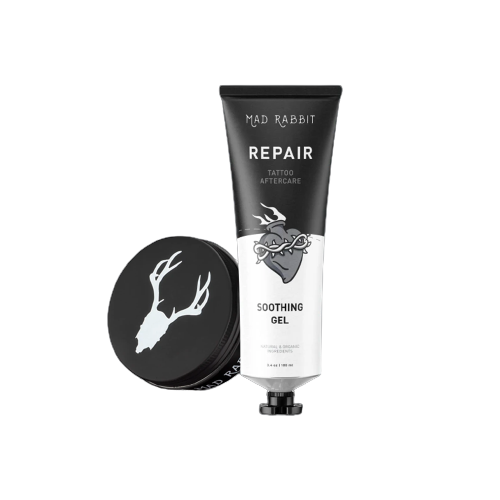 Best Seller
New Tattoo Set
The ultimate relief to heal fresh ink and make it shine