Meet the Tattoo Artist Behind the Mad Rabbit Streetwear Capsule Collaboration: Vince Maximin VCMTTT
06 May, 2022
Mad Rabbit worked exclusively with Tattooer/Artist VCMTTT to create our first ever limited edition Capsule streetwear collection. Made from the ground up, sparing no detail. Using heavy premium long staple cotton, custom cut garment patterns for a modern over-sized look, all over print style sketching and custom finishes. 
About the artist:
Vince C. Maximin is a Designer & Illustrator from Brooklyn, New York. He specializes in modern and contemporary design with a focus in technical application with a vintage touch.
He received his degree at Parsons The New School for Design, where he specialized in Illustration, Digital Art, Graphic Design, Typography and Printmaking.  His work exists on many planes from paper to skin, and everything in between.
Vince lives and works in the USA.
Try risk-free & save with the Essential Sets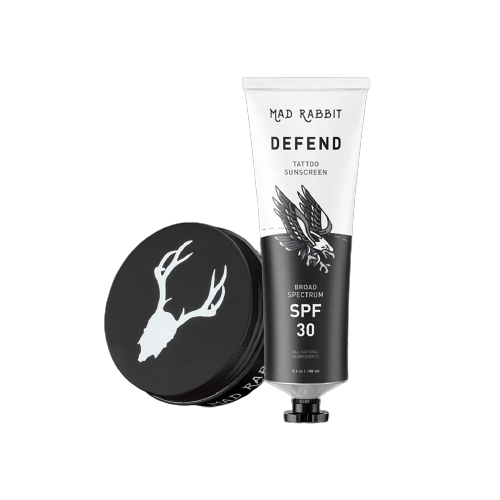 Best Seller
Daily Defense Set
Show off your tattoos in the sun and have them shining bright all day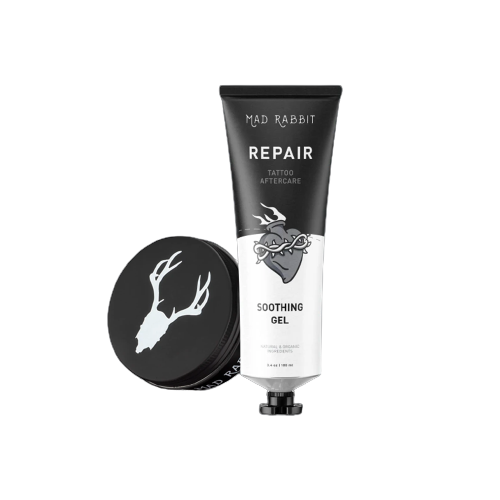 Best Seller
New Tattoo Set
The ultimate relief to heal fresh ink and make it shine