"I've always loved the tattoo culture. Both of my parents have tons of tattoos so I always thought when I grew up, I'd have tattoos as well.


I got my first one right after I graduated basic training with the Army. It's a typical thing that we do when we get out of training. I got "Fearless." It spoke to me because I was doing something that was scary and life changing as far as entering the military for my career. It was the first time I had really split out on my own journey to build my new life as an independent individual. When I got my first piece, there was no research at all. My friends and I went to Maryland, stopped at the first tattoo shop we saw, walked in and said, "Hey, we want these tattoos." (they didn't get the same ones) and sat down with the first person that would take us.


Most of the tattoos I have revolve around a moment in time. Getting a tattoo was a way of bookmarking that step in my life through a piece of artwork to remind me of what I went through and the lessons I learned through that situation.


My favorite tattoo is definitely the skull and roses.The skull represents death and the flowers represent regrowth. I can't change into the person that I'm destined to be until the old self dies and I allow myself to regrow into that beautiful person like a rose.


My advice to anyone getting inked is to basically just find something that speaks to you and tells a story about who you are. Even something that you think is beautiful, because that's your perspective of beauty in the world and you're sharing your story with others through your tattoos and artwork. It's also okay to get stupid tattoos because they make even better stories. They don't all have to mean something, but if there's a funny story behind it, that's a meaning in its own way." - Jordan
Photos and stories created by Gray Warrior - Colorado Photographer. You can find more of his work on Instagram @Gray_Filter
Try risk-free & save with the Essential Sets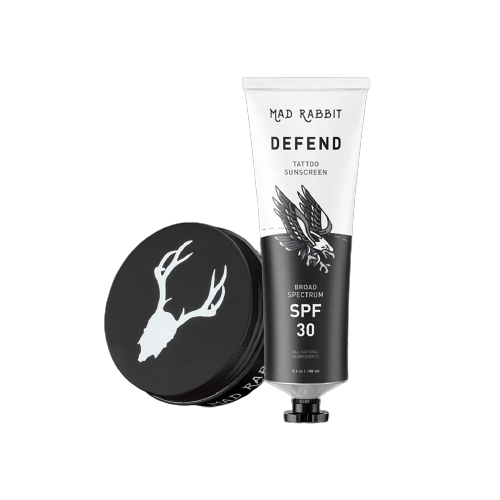 Best Seller
Daily Defense Set
Show off your tattoos in the sun and have them shining bright all day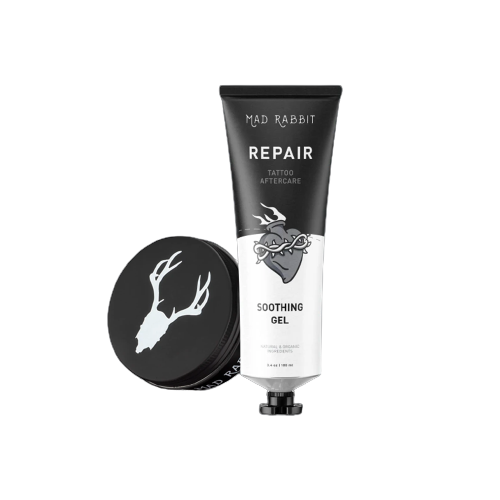 Best Seller
New Tattoo Set
The ultimate relief to heal fresh ink and make it shine