Greetings, Ambassadors!
Welcome to the very first edition of the Mad Rabbit Ambassador newsletter! In this premiere edition, we are excited to officially announce the overhaul of our ambassador platform.
With the updated dashboard you can expect: weekly & monthly challenges, a rewards shop to get exclusive swag, and many other features inside the self-service dash.
Coming soon: updated social templates, videos for best practices on each platform, and more!
Once you sign in to the ambassador dashboard, you will be greeted with quick metrics such as total sales, commission earned, your points balance that you can redeem for rewards, your referral link, and all active challenges. In the same location, there's a tab for Settings. In Settings, you can (and should!) link your social media accounts, and view and change your account information - including your PayPal.
Psst.. there are 2,500 points waiting for you once you complete your info and sign in for the first time – that's enough for a free Tattoo Balm or Balm Stick.
Now you can use your reward points that you accumulate by completing challenges to redeem perks (like merch, product, exclusives). Don't worry, you'll still be paid in cash via your PayPal email for the 10% commission for all sales you generate.
New challenges LIVE NOW:
IG POST | Mad Rabbit in the Wild - show us how you use travel lotion on the go
IG STORY | Repost a Mad Rabbit IG Post on your IG story - upload a screenshot for this one.
TIKTOK | Create a TikTok - show us how you use new Travel Lotion on the go
TIKTOK | GRWM - show us your morning or evening routine with Daily Lotion
YOUR PICK | Mad Rabbit OOTD - take a photo of yourself in your favorite Mad Rabbit merch and post it to your platform of choice
Stay tuned for more challenges going live on 8/10 as well as throughout the month of August!
Have feedback? A challenge idea? Just wanna chat? Connect with us on Discord
Stay Mad,
Noah (aka: tender) & Amy (aka: Turmanator)
Try risk-free & save with the Essential Sets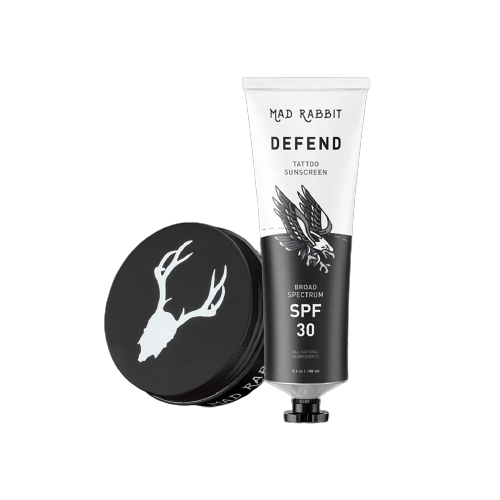 Best Seller
Daily Defense Set
Show off your tattoos in the sun and have them shining bright all day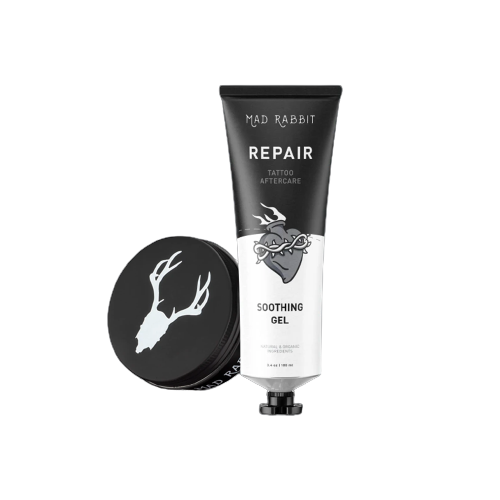 Best Seller
New Tattoo Set
The ultimate relief to heal fresh ink and make it shine