EP1: Top Tattoo Trends of 2021
28 May, 2021
2020 has been an interesting year, to say the least. Never has it ever been so apparent that life is too short and the time is now to get another tattoo. Months of unknowns and staying in has given all of us time to reflect on what we want. Now, shops are opening up and artists are taking appointments again. Whether it has been something you've been envisioning, or a new idea that was recently sparked - it's time to schedule the appointment and make it happen.
Even during a pandemic, the creative juices are flowing. We're seeing a wide variety of tattoos ranging from dainty and delicate to bold and 3D-like. Here's what we are noticing and what tattoo artists have been creating:
Intense Color and Realism Eye-catching.
Vivid. Designs that look as if they could come to life. It's 2020 and colorful tattoos are back and better than ever. Artists all over the world are creating tattoo masterpieces and testing their skills through the creation of bright and 3D-like objects and images. We're seeing designs that replicate water colors and the flow of one ink color to the next as if paint has spilled on a blank canvas. These designs look almost surreal. This trend is definitely one to stay and we can't wait to see what else is to come. If considering a tattoo like this, be sure to check out your tattoo artist and do your research. These take some time and you'll need to care for your tattoo well in order to keep it looking vibrant and fresh.
Try risk-free & save with the Essential Sets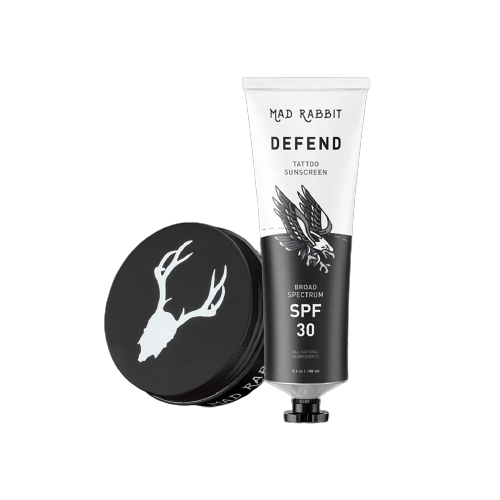 Best Seller
Daily Defense Set
Show off your tattoos in the sun and have them shining bright all day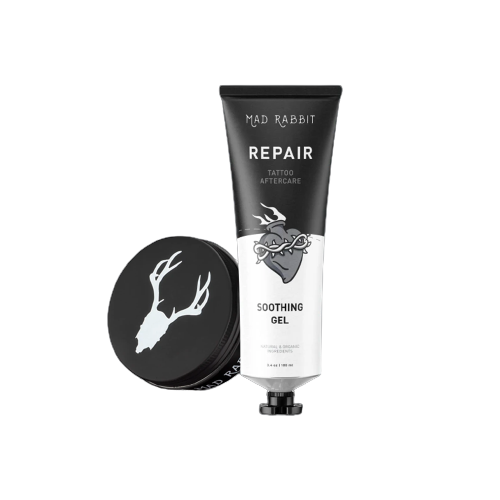 Best Seller
New Tattoo Set
The ultimate relief to heal fresh ink and make it shine